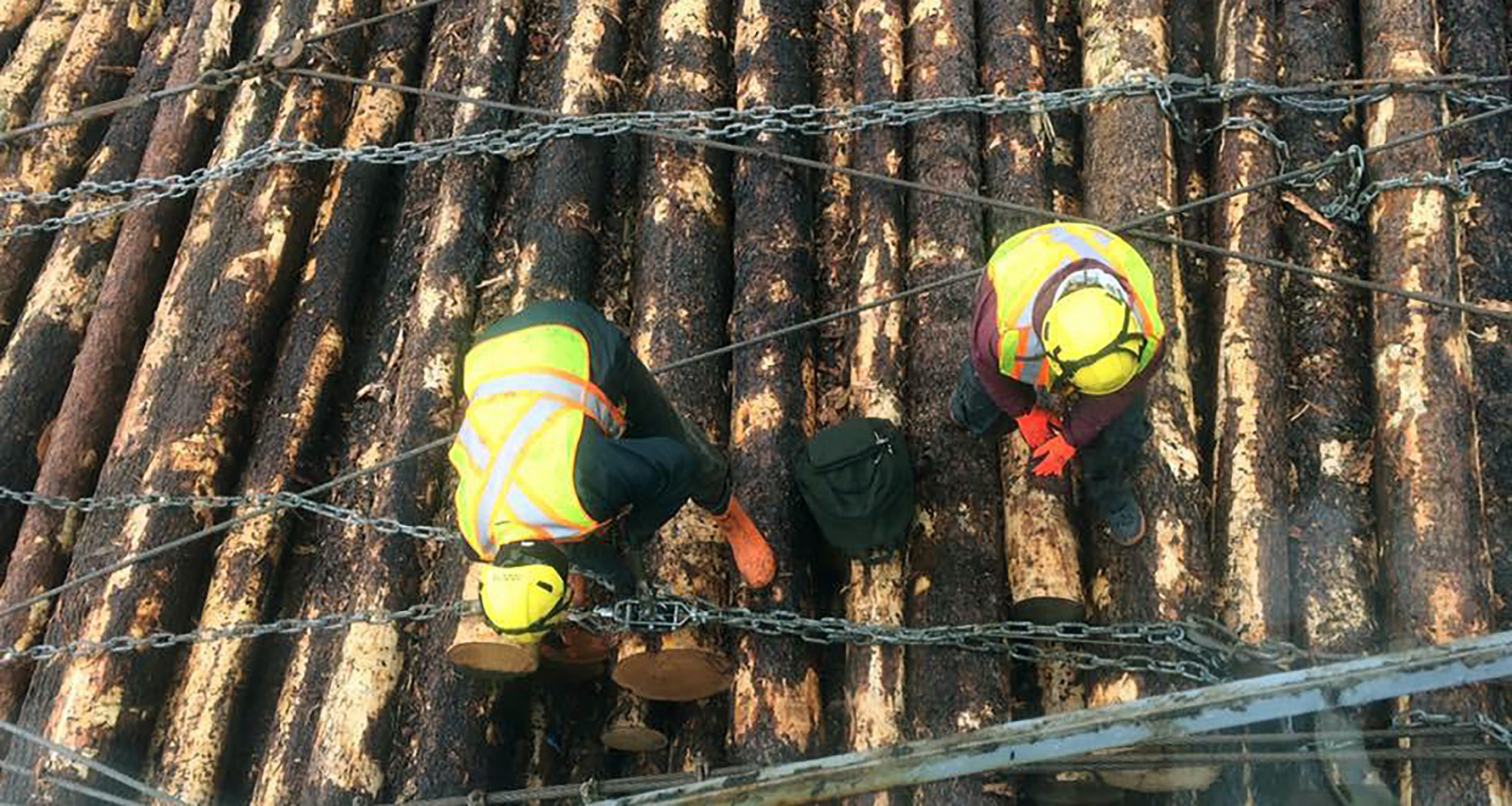 There's a reason why lashing is dockers work: it's hazardous and requires specific and comprehensive training.
Dockers are the workers trained in lashing, seafarers are not. That difference matters.
Seafarers are dying in frightening numbers at the hands of unscrupulous shipowners who refuse to acknowledge that lashing is dockers' work. In the past five months, seafarers — who have no ability to say no to risking their lives to save their boss a dollar — have been killed in three different types of lashing work: containers, ro-ros and logs.
These are the latest tragic cases where seafarers have lost their lives doing dockers' work:
At Gisborne, New Zealand, on April 3, a 50-year-old seafarer was killed and another seriously injured while lashing logs on the Coresky OL. The lashing wire snapped while being tightened using the ship's crane.
 
At Rosslare Harbour, Ireland, on March 21, a Latvian seafarer — 22 and a father of two — was struck and killed while lashing on the ro-ro ferry at the Isle of Inishmore. Irish authorities and the operator, Irish Ferries, all refused to cooperate with the ITF Inspector or the trade union SIPTU. They even refused to release the victim's name, denying his family the dignity of support in ensuring his final pay and death benefits were delivered.
 
In Dublin, Ireland, on November 14, Filipino AB Dennis Gomez Regana was killed while lashing containers aboard the Francop. He was sent into an unsafe position and crushed beneath two containers.
Seafarers arrive in port having worked long, hard shifts. Often that means 10-16 hour days, often for days in a row. This is also often compounded by a series of short turnaround times, heavy weather and frequent ports of call that rule out any chance of adequate rest. 
Fatigue is their constant reality.
To then press these seafarers to perform lashing duties — handling steel rods, turnbuckles, chains and wire rope, all rigged under tension, all requiring gear they are not trained on —  is unsafe for workers, and unsafe for the operation of the vessel. 
Shipowners force crew to lash for one reason, and one reason only: to save money. Profit is preferenced over the safety and lives of their crews, with balance sheets that assign workers to the disposable side of the ledger. 
We mourn all those who have been killed or injured at the hands of such shameful operators, and we pledge to continue the fight to have such practices stopped.
If you are a crew member being forced to undertake this dangerous work, contact us at seafsupport@itf.org.uk.