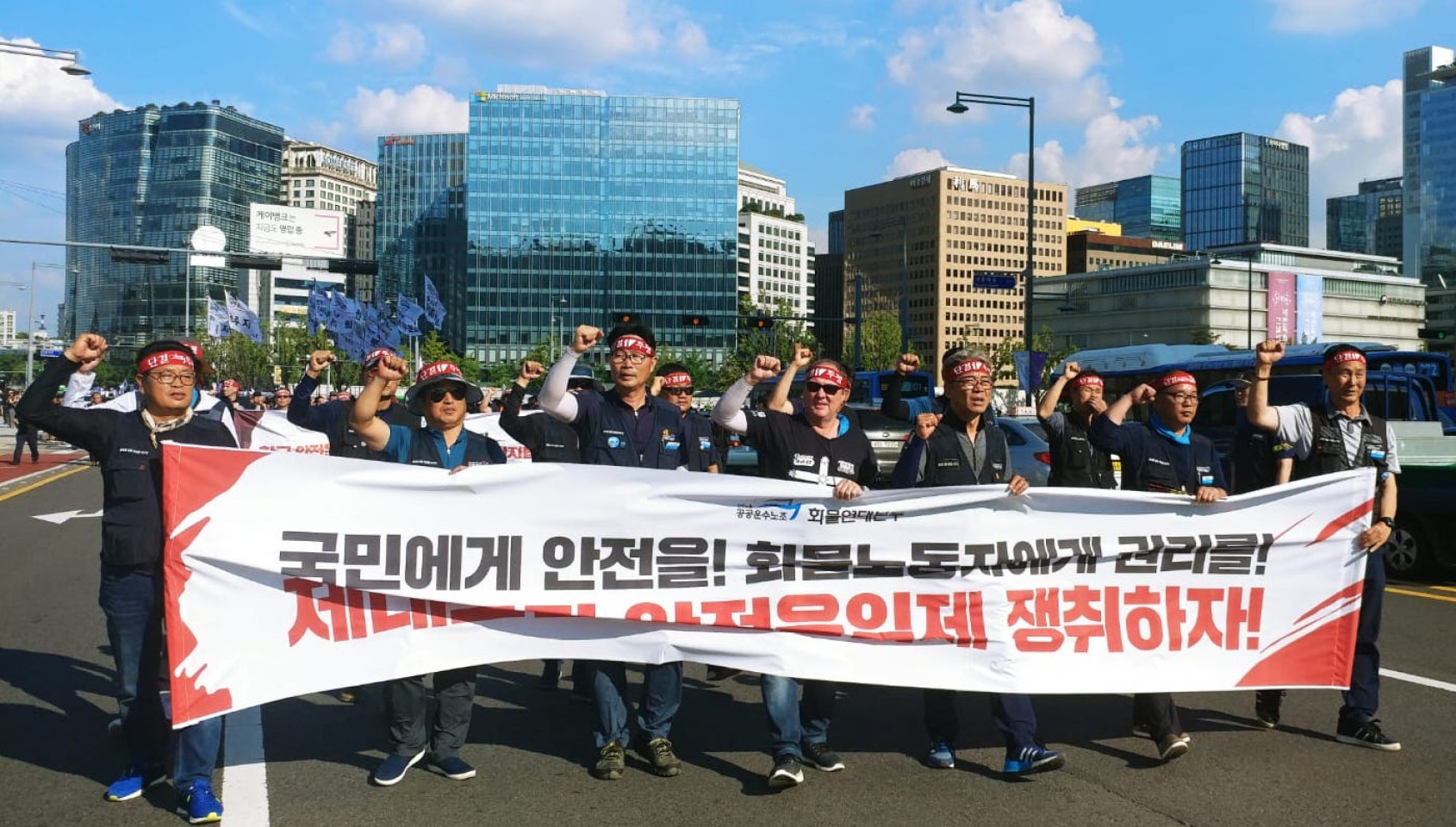 An ITF delegation of union activists has been in South Korea to support truck drivers in their demand that the government keeps its promise to make the roads safer.
The Road Safety Freight Rates Committee in South Korea is currently considering the minimum wage truck drivers should receive, known as the 'safe rate'.
ITF general secretary Stephen Cotton said: "There is a global trend towards safe rates. They make sense for employers, workers and wider society. This ITF delegation is to remind the South Korean government that it cannot ignore its international responsibility to pay drivers what they are worth, and ensure that employers are responsible for the working conditions throughout their supply chain."
The ITF delegation included activists from unions in the UK, the Netherlands, Australia, the USA and a supply chain expert from the International Labour Organization (ILO).
As well as meeting with drivers from the KPTU TruckSol union, the delegation spoke to Korean media and joined a national demonstration of over 5,000 drivers demanding safe rates.
Matt Draper from Unite, UK, addressed the crowd: "Safe rates are not just about money, they are about the safety of the public and the driver, and about the mental health and wellbeing of the driver.
"I am confident that TruckSol will achieve full implementation of safe rates and provide further inspiration to other unions around the world. Remember we are all ITF, we are all part of one global family."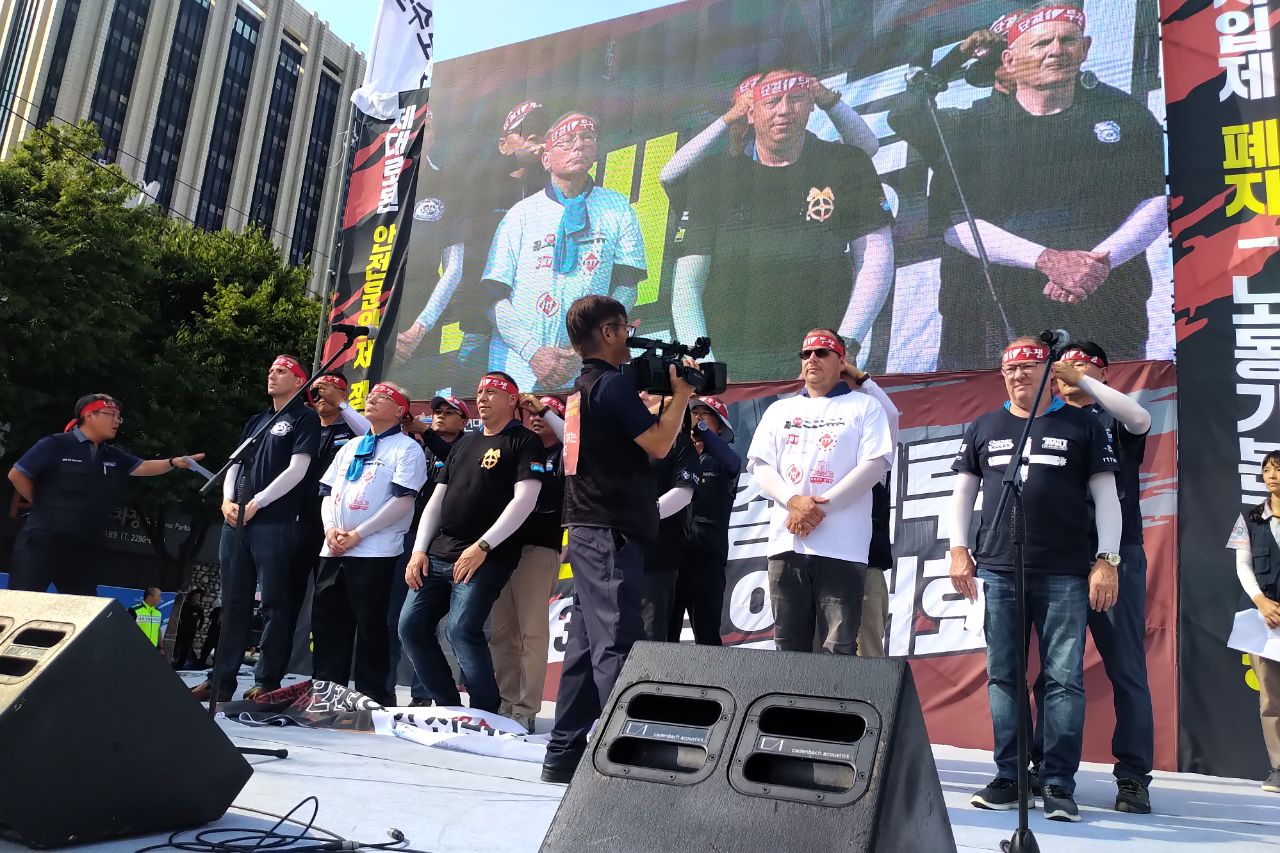 END
BACKGROUND:
ITF delegation:
Timothy Dawson, Transport Workers Union of Australia
Jason Walters, Transport Workers Union of Australia
Edwin Atema, FNV Research and Enforcement Foundation, the Netherlands
Matt Draper, Unite the Union, UK
Timothy Beaty, International Brotherhood of the Teamsters, USA
Igor Nossar, supply chain researcher, advisor to ILO workers group, experts meeting on guidelines on safety and decent work in the transport industry
ABOUT THE ITF: The International Transport Workers' Federation (ITF) is a democratic global union federation of 665 transport workers trade unions representing over 18 million workers in 147 countries. The ITF works to improve the lives of transport workers globally, encouraging and organising international solidarity among its network of affiliates. The ITF represents the interests of transport workers' unions in bodies that take decisions affecting jobs, employment conditions and safety in the transport industry.

For the latest news from the ITF visit www.itfglobal.org/en/news