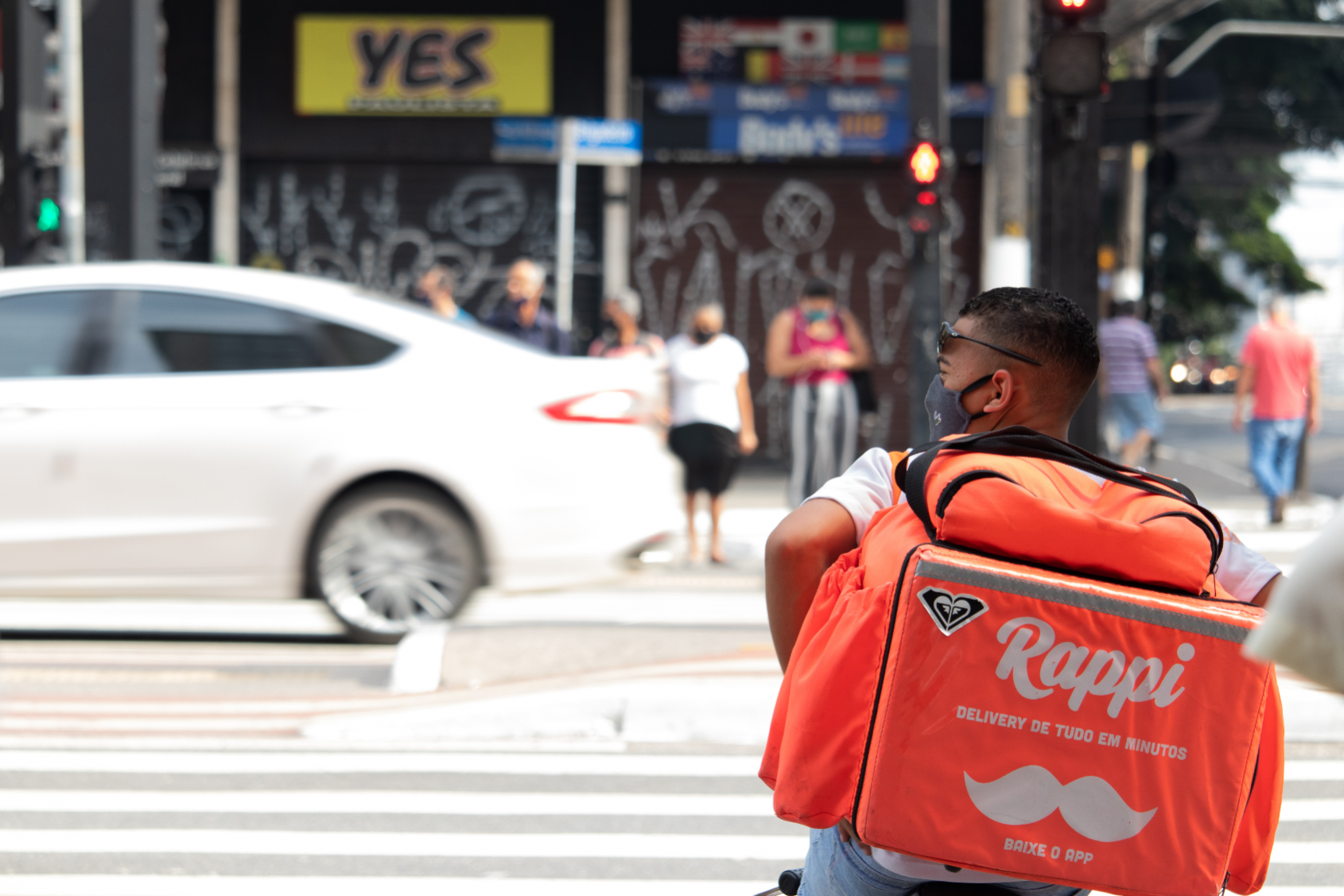 "The ITF and its affiliates have been shaken by the tragic news of five food delivery riders dying on the roads of Sydney, Australia, in the past few weeks. We offer our deepest condolences to the families of Bijoy Paul, Chow Khai Shien, Xiaojun Chen, Dede Fredy and Ik Wong, the young workers who died while on the job. We also pay tribute to all the workers whose deaths have not been captured in statistics. The true global figure for workers killed while on duty may never be known: rider deaths are usually not recorded as workplace deaths and workers from migrant populations may be reluctant to report accidents.
Officials in New South Wales announced a taskforce to investigate food delivery rider safety regulations following the deaths. While this is welcome news, it must be accompanied by national and international action to address the inherently exploitative and largely unregulated nature of gig work.
Food delivery companies bandy around the myth of flexible working, but the reality for workers couldn't be further from the truth. Flexible working is not having your contract terminated without notice or right to appeal, by an app, as thousands of workers have experienced throughout the Covid-19 pandemic. Many gig workers must log over 60 hours a week just to pay the bills and rely entirely on gig work for their income. It is not flexible work if workers can't feed their families or have to speed to meet dangerous targets. Misclassified gig workers are on the losing end of a one-sided business model that generates profits for a few while locking workers out of the protections normally afforded to employees. This includes sick leave, insurance, holiday pay, and training and development opportunities. Gig work is also reinforcing pre-existing inequalities, disproportionately affecting young people, women and people from ethnic minority and migrant backgrounds.
For too long, gig economy companies have been able to operate in a legal vacuum that prioritises profits over human life. It is time for Australia and other governments to turn the tide on anti-worker business practices and ensure food delivery companies grant employees the rights they are entitled to. The ITF is heartened by the growing body of law protecting workers, and has itself launched 10 gig economy employer principles to demand action on misclassification, living wages, safety, algorithmic management and data security. The ITF urges gig economy companies and governments to act on these to prevent further needless deaths on the road."
Stephen Cotton, ITF General Secretary