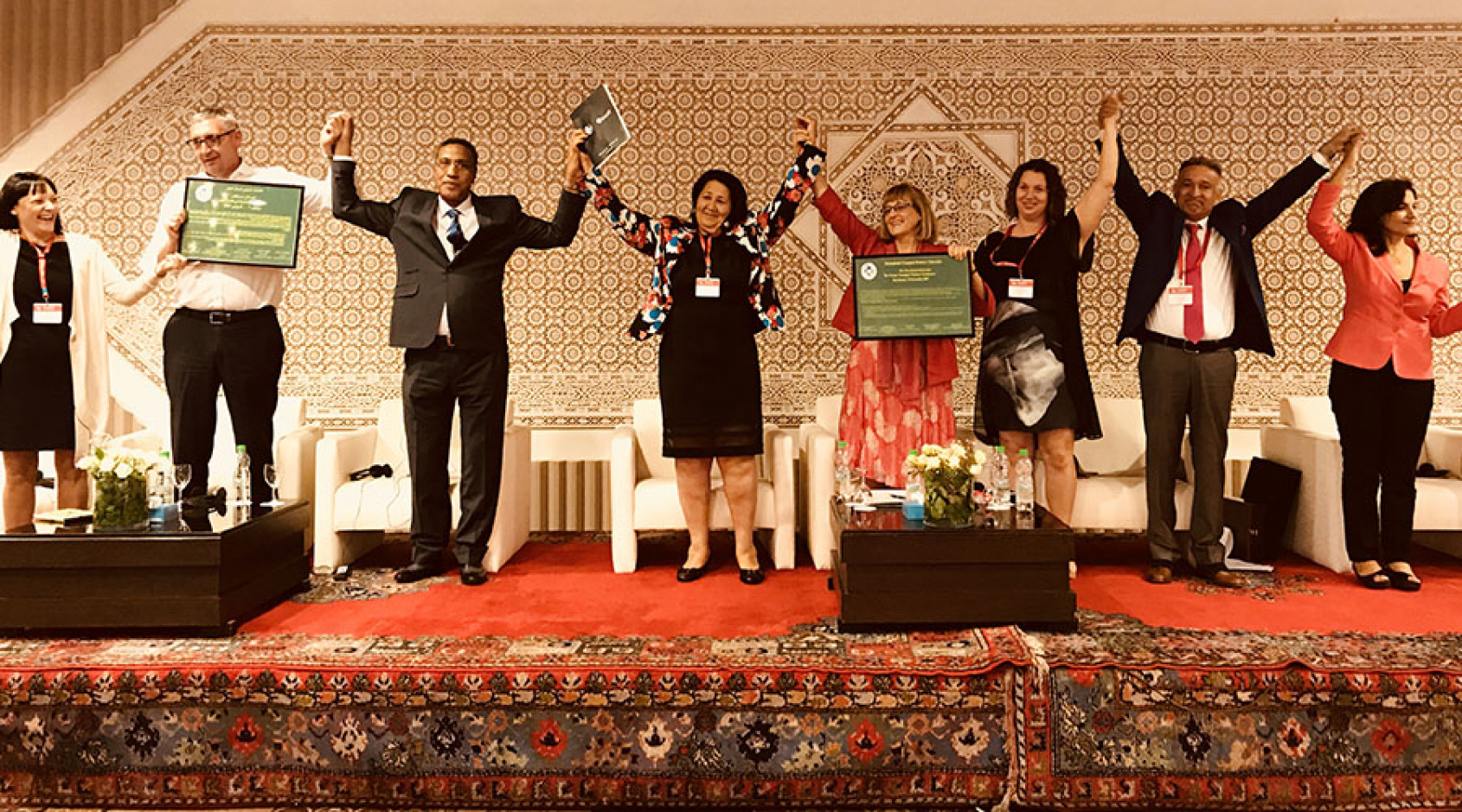 A global meeting of women transport workers is calling for the urgent development of public transport policies that promote gender equality and contribute to the fight against climate change.
The ITF (International Transport Workers' Federation) conference, bringing together 250 women transport workers and trade union activists in Marrakech, Morocco is running concurrently with the United Nations climate change event COP23 in Bonn, Germany which the ITF is attending and making contributions to.
Chair of the ITF women's committee Diana Holland said: "Climate change has a disproportionate impact on women globally. They are more likely to be in jobs that rely on natural resources, more likely to live in poverty and less likely to be involved in decision making on policies and climate-related planning.  
"The development of public transport – relied on heavily by women workers and an area of employment of a huge number of women worldwide– is a crucial element of our battle for climate justice. The ITF 'Our public transport' programme is a priority for the organisation and we are delighted to endorse a statement from our conference in Marrakech."
As well as Diana Holland, conference participants and ITF general secretary Stephen Cotton, the statement is endorsed by Salaheddine Mezouar, Moroccan ex-minister of Foreign Affairs and President of the OECD (Organisation for Economic Co-operation and Development) Global Forum on Environment, Amal El Amri UMT (Moroccan Labour Union) representative and member of the ILO (Internal Labour Organization) governing body and El Miloudi El Mokharek secretary general of the UMT. It reads:
"The ITF women transport workers' conference calls for the ambitious and effective expansion of public transport on a global scale; the promotion and support of the environmental, social and economic benefits of mass transport; an improved access to mobility services and a reduction of congestion and pollution in the cities, seas and air as caused by all land, air and sea transport; collaboration with trade union organisations, including women's representatives, in the decision and processes related to public transport policies, comprising decent and safe work and ensuring the working and organising rights of male and female workers."
Gender based occupational segregation in the transport sector and the ongoing campaign to end gender based violence - including the need for an ILO convention on violence against women and men in the workplace - are also key agenda items for the two-day conference.  
ENDS
The ITF women transport workers' conference will run 7-8 November.
Find out more about the ITF women's department and the Our Public Transport campaign #OurPublicTransport. Follow news from the conference via Facebook/ITFwomen @ITF_women #WeAreITF #NousSommesITF #SomosITF