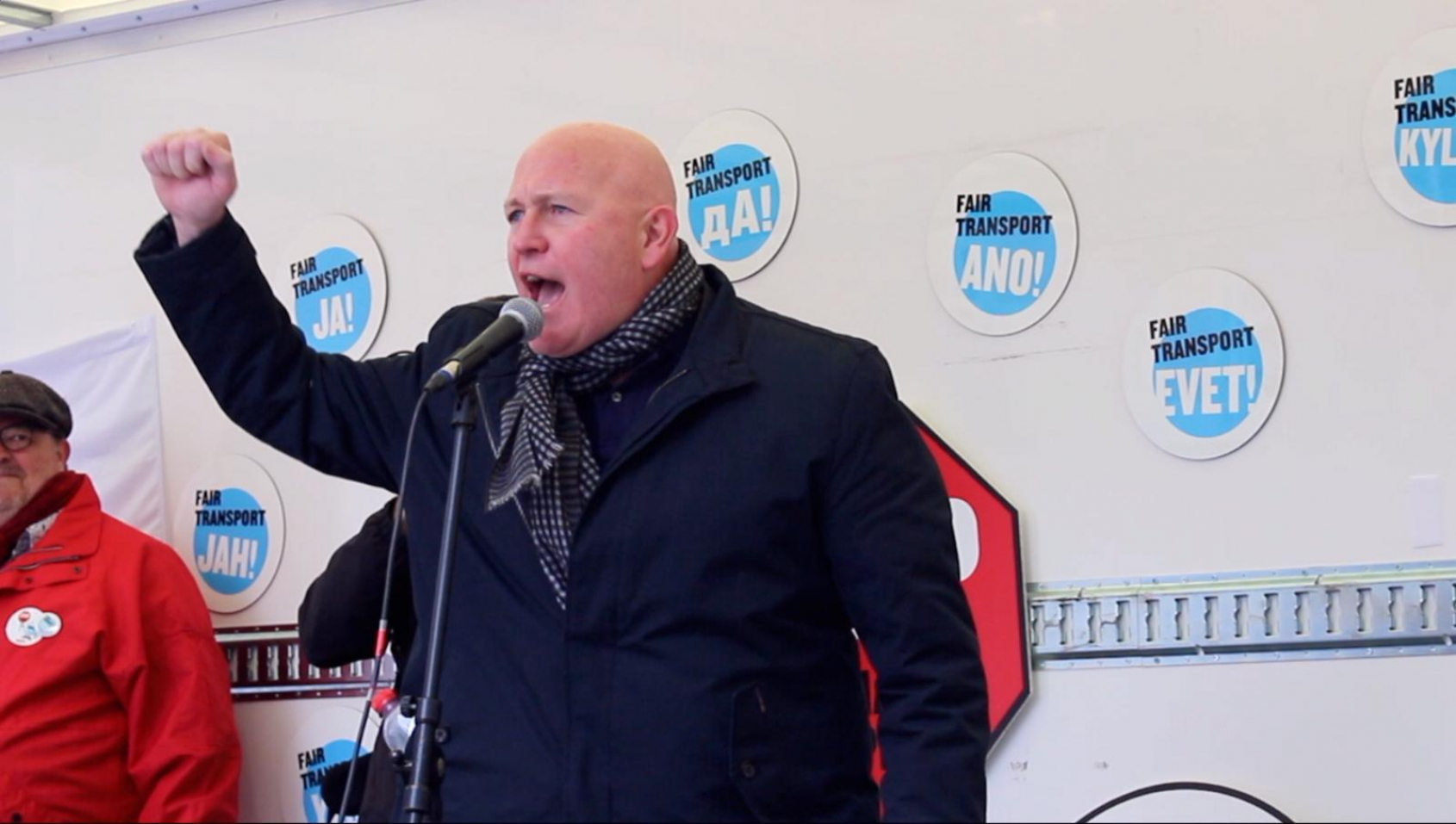 ITF general secretary Stephen Cotton spoke to thousands of transport workers rallying in Brussels to demand #FairTransport for Europe. He addressed the rally stating that the ITF would work to unite people around our common causes and against our common enemies.
Mr Cotton said: "This week we're seeing unions and workers come together on convoys, river trips, night trains, youth journeys and port blockades to demand change, better pay, fairer conditions.
"On land, at sea and in the air, more than 10 million Europeans work in transport. From train drivers, to bus drivers, taxi drivers, lorry drivers, seafarers, dockers and pilots and cabin crew -  we move Europe, the economy and society simply does not function without us.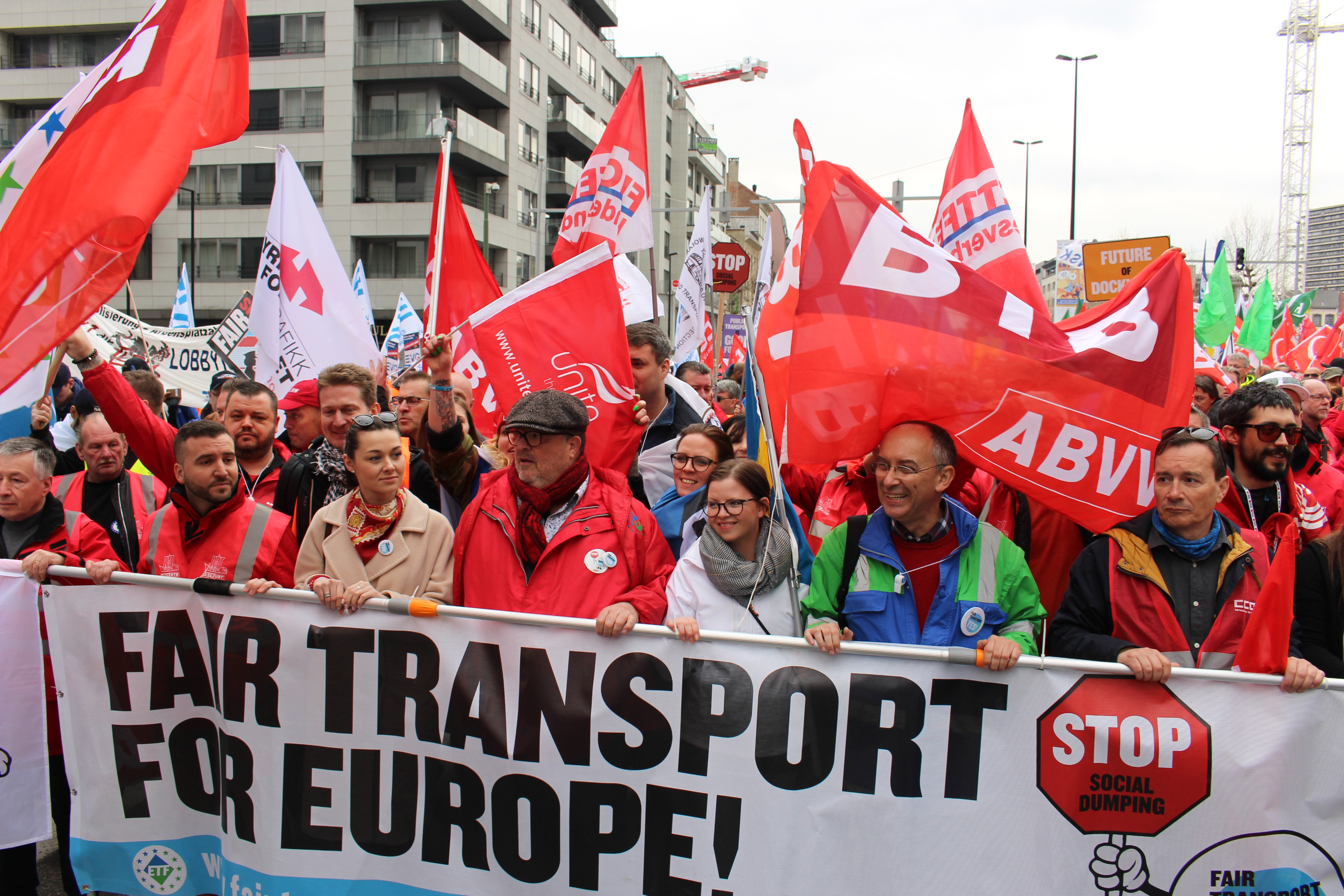 "Despite the vital role we play, we're being treated disgracefully across our sectors – union and labour rights are not respected."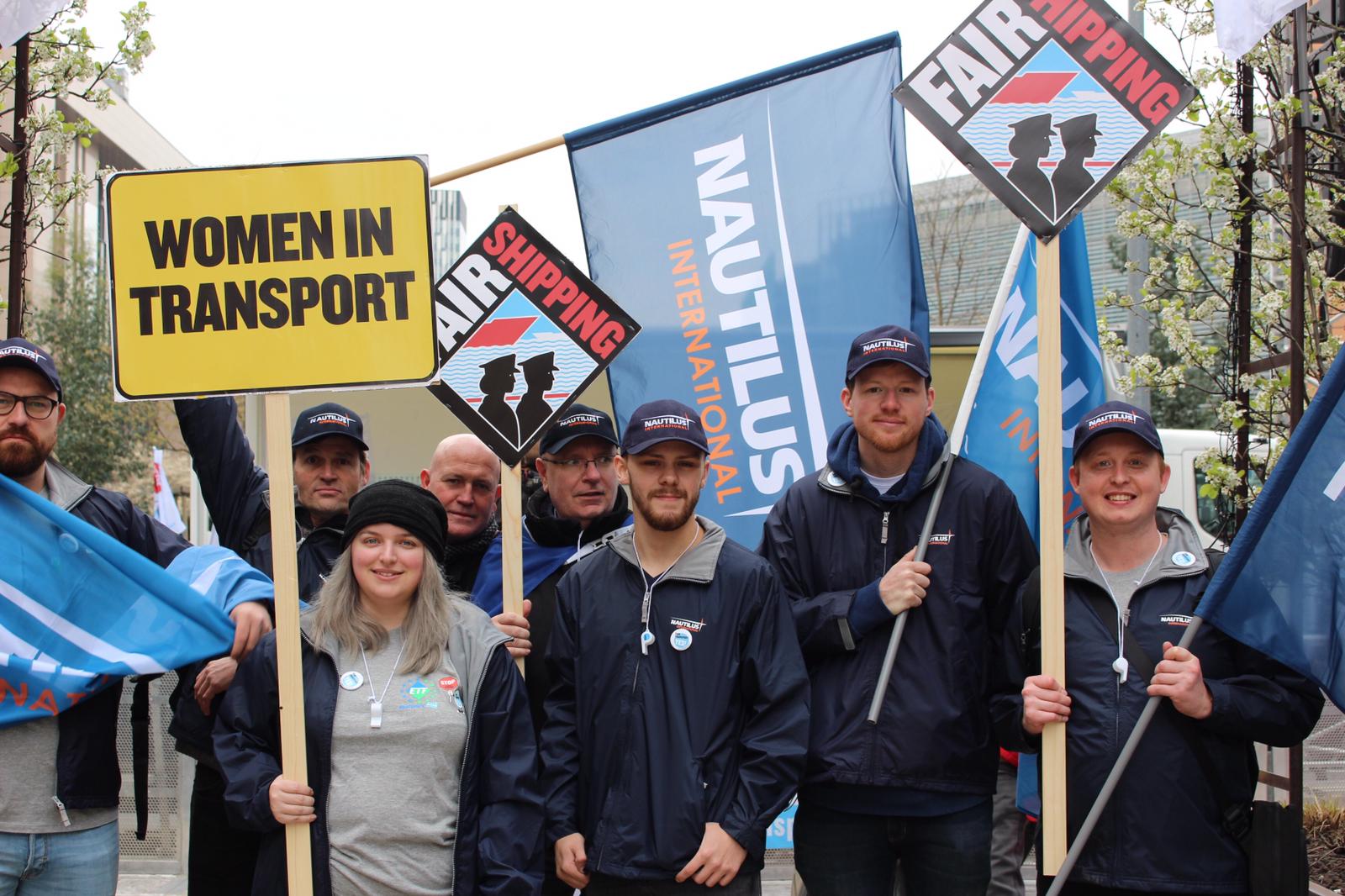 He went on to state: "As we head into the European elections in late May, we will be holding politicians accountable and making our voices heard in every country in the European Union. Fair transport now!"
Mr Cotton was joined at the rally by the president of the European Transport Workers' Federation (ETF), Frank Moreels: "We are here to wake up the members of the European Parliament that still ignore the demands of the transport workers. We have friends in the parliament, but we also have enemies in European institutions and national governments that stand for deregulation, criminalisation and privatisation. 
"But they must hear us. We want a Europe we can call ours, a Europe for working people, a Europe of solidarity, a social Europe with equal rights for every single worker. A Europe that leaves no one behind."