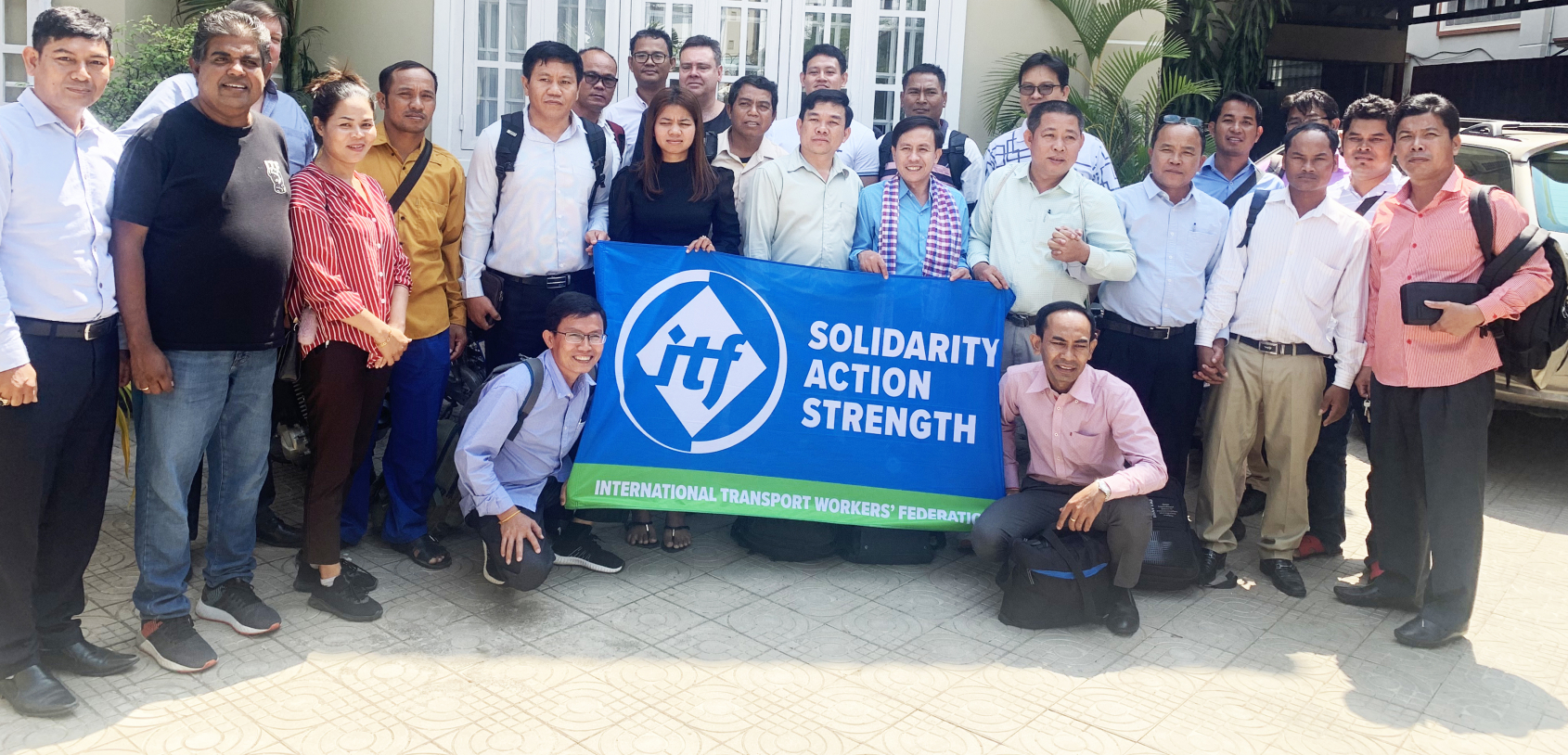 Several transport unions in Cambodia have united to plan activities collectively and build power for working people in the country.
Workers from the Cambodian Transport Workers' Federation (CTWF), Informal Democratic Employees Association (IDEA) and Sihanoukville Port Workers' Union met at Phnom Penh Solidarity Centre, to create the national coordinating committee (NCC). 
Vorn Pao from IDEA was elected chair of the NCC, with positions made available for women and young transport workers.
The founding meeting acknowledged the support of the Cambodian Solidarity Centre, and was attended by union leaders considering ITF membership, as well as ITF-affiliated union activists.