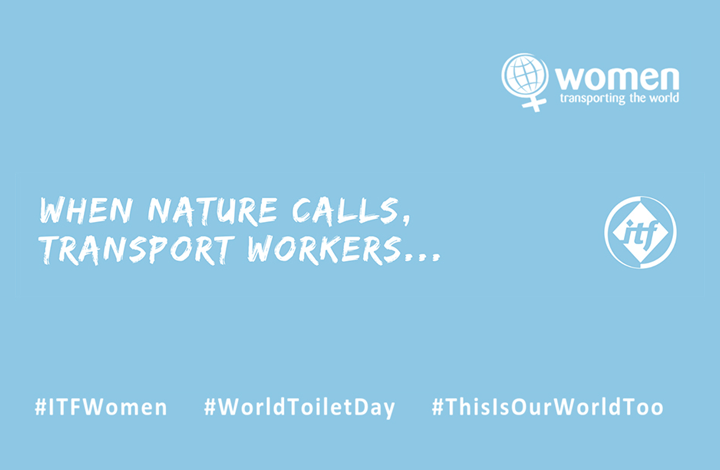 About the campaign
The ITF Congress fringe event gave us the mandate to act collectively across the ITF on safe access to decent sanitation facilities, so let's take our message to the wider world this World Toilet Day - by shining a spotlight on the problem, union action, and positive employer measures, towards the solution for transport workers.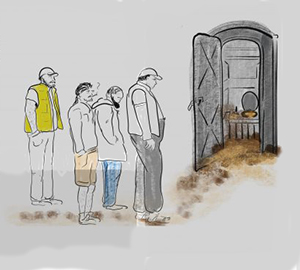 The theme of World Toilet Day 2018 is 'When Nature Calls'. We know that when nature calls for shamefully high numbers of transport workers, they find themselves, not exclusively:
With nowhere to go

With filthy facilities

Forced to pay to use facilities

With insufficient toilet breaks

Vulnerable to sexual violence

Without dignity

With serious health problems. 
We know this issue impacts men and women, but we also know there are significant additional impacts for women workers.
During the Congress fringe event, we committed to taking forward discussions with the World Toilet Organisation and building on the work that unions are doing nationally, to develop global pressure for industry change.  The more stories we can share, the stronger we expose the human rights abuses linked to inadequate sanitation provisions for transport workers.  These stories of the impact of inadequate facilities, campaigns, statistics and victories, will help us all build stronger campaigns to win, nationally and globally, on this fundamental issue. 
During 2019, you'll be hearing more from the ITF women's department, who will be working with ITF sections and regions to coordinate our efforts to build this work into our global strategy.