International Women's Day 8 March 2018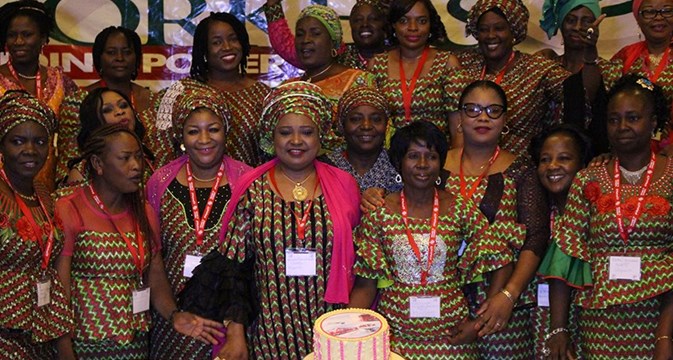 About the campaign
International Women's Day is recognised, celebrated and supported by thousands of organisations and individuals across the world.
2018 is a momentous year for women transport workers. The International Labour Conference (ILC) in May of this year will see the first discussion of its kind between trade unions, governments and employers about a potential new international standard on violence at work. There is no guarantee that we will win a new convention which can, among other things, provide the first tripartite international definition of violence at work. International Women's Day provides us with an opportunity to incorporate our support for a new ILO convention into our trade union action.
The ITF is working with the International Trade Union Confederation (ITUC) to fight for a strong legal instrument that recognises women transport workers as high risk and provides a tool for all unions to use in their national industrial relations work to end violence against women in our industry.
One of the most powerful tools we have is to continue to build an indisputable body of evidence of the gender-based violence which woman who work in the transport industry face, and to use our collective voice representing millions of women transport workers around the world. This evidence can take the form of statistics and/or personal (even anonymous) testimony and can be used to lobby trade union national centres and governments, as well as at the collective bargaining table.
During a 15-year railway career, I have been sexually assaulted twice, physically assaulted twice and I am now verbally abused on a daily basis, especially on late night trains. It leaves me feeling vulnerable and shaken." (Railway worker)
In 2017, 63% of 1400 transport workers from across Europe who were asked about their experience of physical, sexual and psychological workplace violence, said they had experienced at least one recent act of violence. (Violence against women at work in Transport Survey by the European Transport Workers' Federation)
A woman was raped and her underwear was hung on the notice board, whilst the offender boasted to the rest of the crew that he had finally 'got her'." (Maritime worker)
Three ways to increase the global power of women transport workers on International Women's Day 2018
Collect the evidence and share it! Read here a factsheet on engaging with your national centre around the ILO Convention campaign and issues of particular value when collecting evidence of what violence looks like in your workplaces. Please share any personal testimony, statistics or union action with women@itf.org.uk
Complete and share the ITF Equality Testing Research: As well as personal testimony, global industry-wide evidence is powerful too! We've made it really easy for you to share, promote and complete this important global research in your union. Use the 'promo packs' to write to your members and share the research links on social media or events. The research is available in 12 languages here on the ITF website. It's voluntary and anonymous, and can even be completed on a mobile phone (although it must be completed all in one go). PDF's are available so you can view and consider the questions before starting the online research.
We will be using the interim results to help prepare the ITF intervention in the ILC in May so please make sure your members and activists voices are included! The research will close on 8 July 2018.
Help us get the word out: Keep an eye out on our Blog, Facebook and Twitter pages, and the #ITFWomen hashtag, for sharable content to support our campaign for an ILO convention. You can make use of the ITUC campaign toolkit and visit the ITUC campaign webpage and Facebook page for campaign updates from unions and allies.