INTERNATIONAL WOMEN'S DAY 2020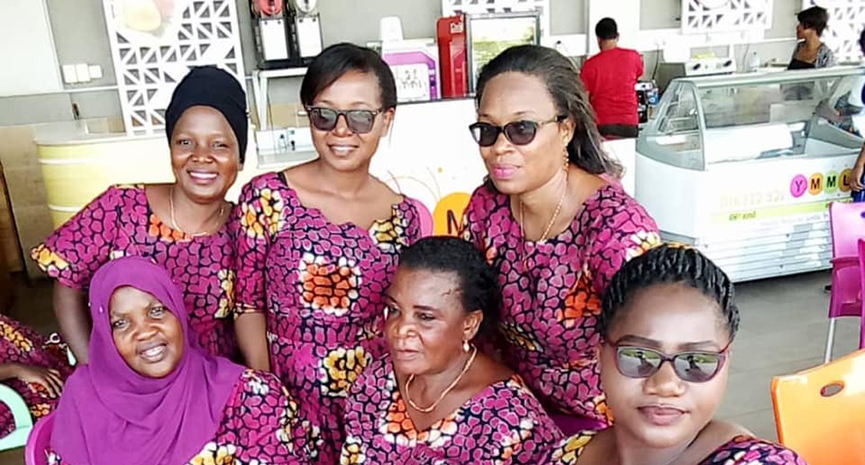 About the campaign
#IWD2020: Women's equality can't wait, it's time to fight gender-based violence now
It's been more than 100 years since the first International Women's Day, a day to celebrate the power and efforts of women worldwide, and to continue to cast light on the struggle for women's equality. As women, men and unions celebrate International Women's Day today, the ITF is calling for support for the campaign to end violence and harassment in the workplace.
Despite strides made by the international women's rights movement – and union campaigns for women's rights – over many years, protests will be staged across the world today against injustice, abuse, discrimination, violence and harassment targeted at women and girls.
ITF affiliated unions globally will be on the frontlines calling for gender equality, an end to gender-based violence and occupational segregation, and demanding that governments ratify the new International Labour Organization (ILO) convention on violence and harassment at work.
Diana Holland, chair of the ITF Women Transport Workers' Committee today urged all ITF unions to join the campaign: "The reality is that women transport workers around the globe are disproportionately impacted by gender-based violence including sexual harassment and assault in the transport workplace. Millions of women workers face intimidating and hostile workplaces and working environments where harassment and violence is a daily reality."
All forms of violence. Slurs. Threats. Assaults. Intimidation. Coercion. Discrimination. Harassment. It all has to end now for women to have an equal access to decent work. This new convention gives transport unions a foundation to address violence and harassment in the world of work. We all have an obligation to make sure that it's ratified and part of national laws and collective bargaining," said Holland.

Convention 190 (C190) is the first ever international labour standard that sets a clear framework to end violence and harassment at work. Workers, unions, governments and employers made history by adopting new ILO Convention 190 on violence and harassment in June 2019.
C190 acknowledges that gender-based violence and harassment disproportionately affects women and girls, and recognises that tackling the underlying causes and risk factors, including gender stereotypes, multiple and intersecting forms of discrimination, and unequal gender-based power relations, is essential to ending violence and harassment in the world of work.
"The right to dignity and respect, and the right to work free from violence and harassment is now clearly voiced in an international treaty. On behalf of all women transport workers, I call on every worker, every trade unionist, to join us to pressure governments to ratify C190," added Holland.
Join the campaign now – this is what you can do:
Educate, agitate and organise your members in support of C190
Campaign nationally and internationally for the ratification of C190
Pressure governments to make C190 part of their national laws
Negotiate with employers to integrate C190 language in workplace agreements
Activate members around the issue to end violence and harassment in the world of work
Share your stories with us on social media, using the hashtags #ITFWomen, #IWD2020, and #EachforEqual.
Boys and girls jobs podcast
Listen to a podcast below where we talk about the fact that women are not 'all over the place' in the transport industry, and what needs to be done to address this inequality. Jodi Evans, ITF women transport workers and gender equality officer, talks with Professor Tessa Wright, the Centre for Research in Equality and Diversity, Queen Mary University of London. We also hear from Jasmin Labarda, a shipping Captain from the Philippines as an extract from a short film telling the story of three women working in male-dominated transport jobs, which you can see above.