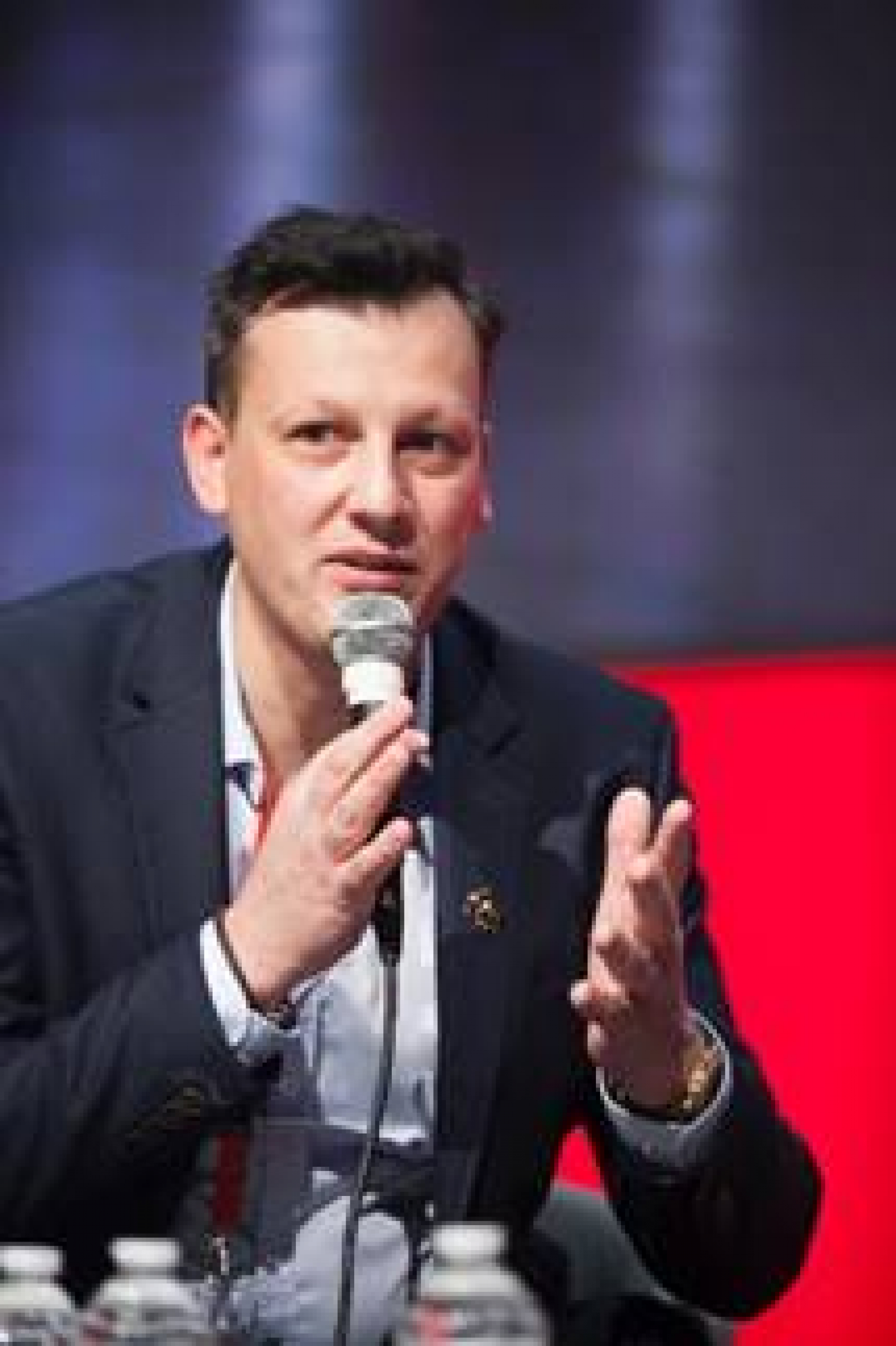 ITF Railway Workers' Section Chair
David Gobé is Director of the International Centre of the CGT Railway Workers' Federation. He was first employed by SNCF, the French public rail company in 1997. As a member of the CGT railway workers' union in Boulogne-sur-Mer, his native town, he held positions as freight operations officer and traffic management officer. He also possesses a Masters II degree in Transport and Mobility from the École des Ponts et Chaussées engineering college in Paris.

After occupying various posts for the CGT, he was elected Secretary of the SNCF European Works Council when this was established in 2012. On that Council, he promoted real solidarity among the workers of the SNCF Group, which allowed for a shift in the balance of power and the resolution of various disputes within subsidiaries worldwide. The SNCF Group has 250,000 employees in 120 countries, in many different activities aside from rail, including buses, metros, road freight and logistics.

David also takes on responsibilities for the Executive Committee of the ETF and is a member of the Railway Section Steering Committee. He has participated in many working groups designed to improve the social conditions of railway workers within the EU. He has fought European railway packages arising from free-market policies that destroy workers' rights.

At the 2018 ITF Congress in Singapore, he was elected Chair of the ITF Railway Workers' Section.