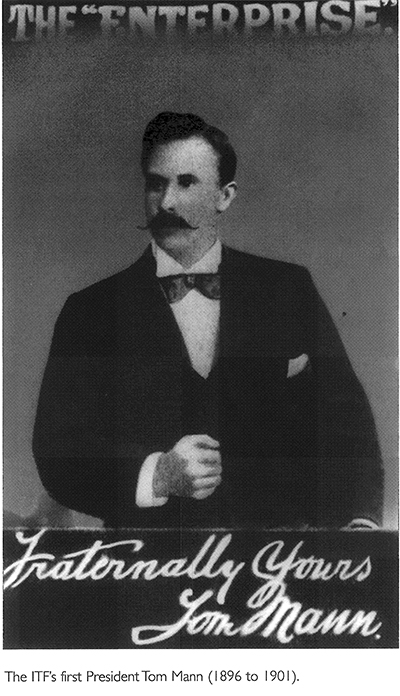 The history of the ITF is particularly rich. It was founded through the motives of international solidarity and belief in the maxim that 'unity is strength'. 
Founded in 1896 as the International Federation of Ship, Dock and River Workers, adopting its current name in 1898 when it expanded to include transport workers in non-maritime industries.
The organisation had its roots in various special conferences and federations of European seamen and railwaymen in the early 1890s, and in the international co-operation of European transport unionists during the 1896-7 dock strikes in Rotterdam and Hamburg.
Its initial foundation was in London, in the hands of J. Havelock Wilson of the NSFU, in association with Ben Tillett and Tom Mann, the leaders of the 1889 London dock strike, and also Charles Lindley, the Swedish seamen's unionist, who was to serve the International Transport Workers' Federation for over 50 years.
The ITF have been involved in most of the major events of the past century.
When modern trade unions began to function in Europe in the late nineteenth century, working conditions were appalling. Long hours, low pay and the risk of hunger and maltreatment were commonplace.
The ITF has been and continues to be part of the pressure for the transformation of conditions across the globe.
Read more about the history of the ITF