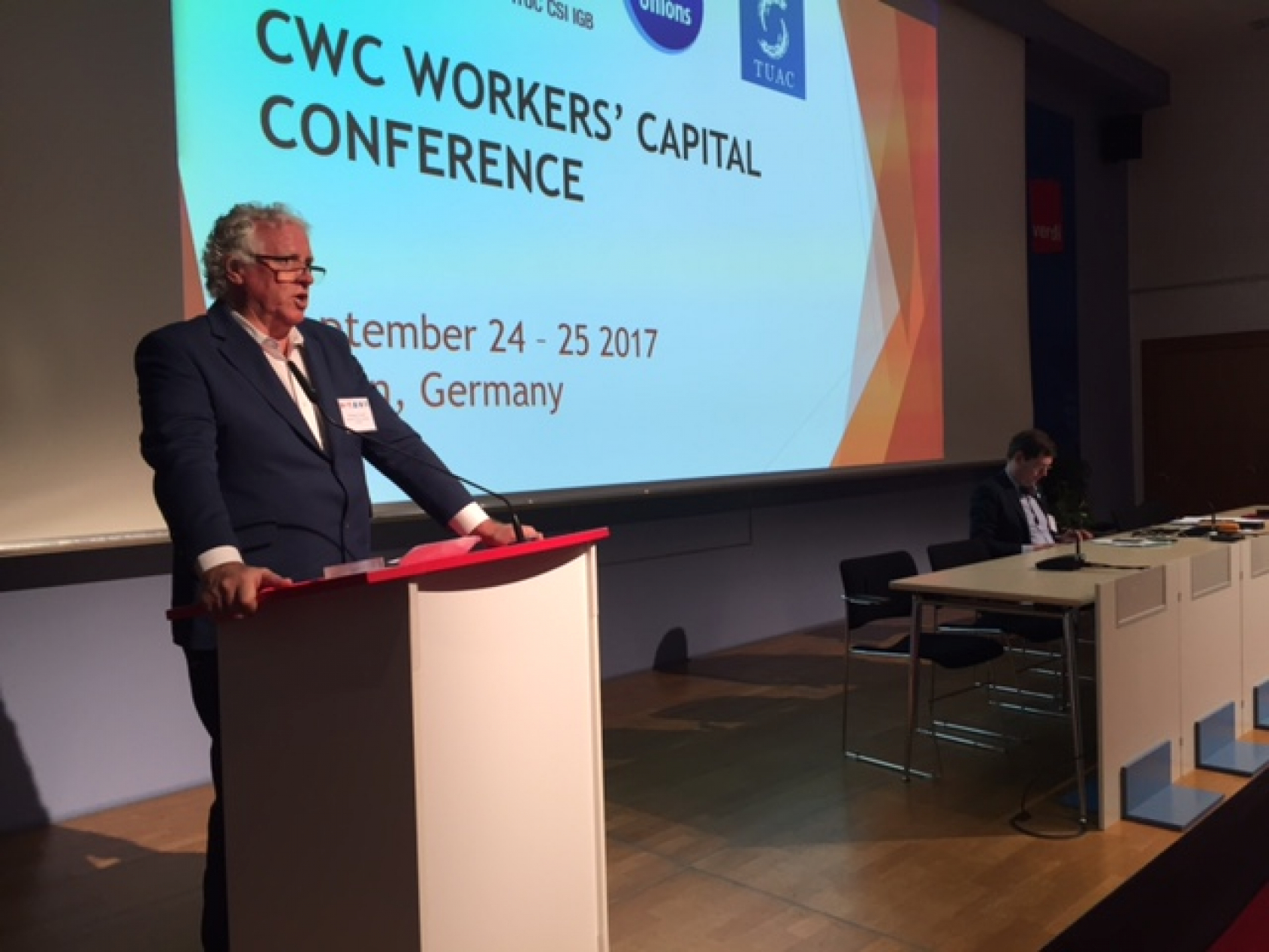 Trade union investment experts meeting in Berlin have shone a spotlight on the labour practices of US-based logistics provider XPO
The examination was led by ITF president Paddy Crumlin, speaking to a meeting of the Committee on Workers' Capital (CWC), which gathered together over 80 delegates from 15 countries – including trustees of major pension funds whose assets are managed by Orbis Investment Management, XPO's largest shareholder. 
Addressing the conference, Paddy Crumlin stated: "I'm proud to say that the CWC is playing a critical role on bringing workers' rights issues to the forefront. We talk so much about shareholder value; we as the stewards of workers' capital must stake our claim to what we value.
"The CWC exists to enable unions to collaborate globally and to mobilise workers' capital in support of our brothers and sisters facing insecure casualised employment, and anti-union intimidation. I hope all CWC participants will do what they can to support the XPO campaign, and make sure our capital supports XPO workers wherever they are."
Mr Crumlin concluded: "We call on the investment managers to go to XPO management, relay our concerns and demand the company shows a transition plan for converting independent contractors to full employee status. We also ask them to call for enhanced sustainability reporting."
In July the ITF launched a taskforce to tackle XPO's anti-union and anti-worker tactics. XPO spends hundreds of thousands of dollars on union busters to fight workers' attempts to organise in the United States, has slashed worker benefits and misclassifies workers as independent contractors. In Europe, XPO cut jobs despite promises it wouldn't do so, misclassifies workers, and has denied workers toilet or water breaks. Workers across the globe are standing up to these anti-worker actions.