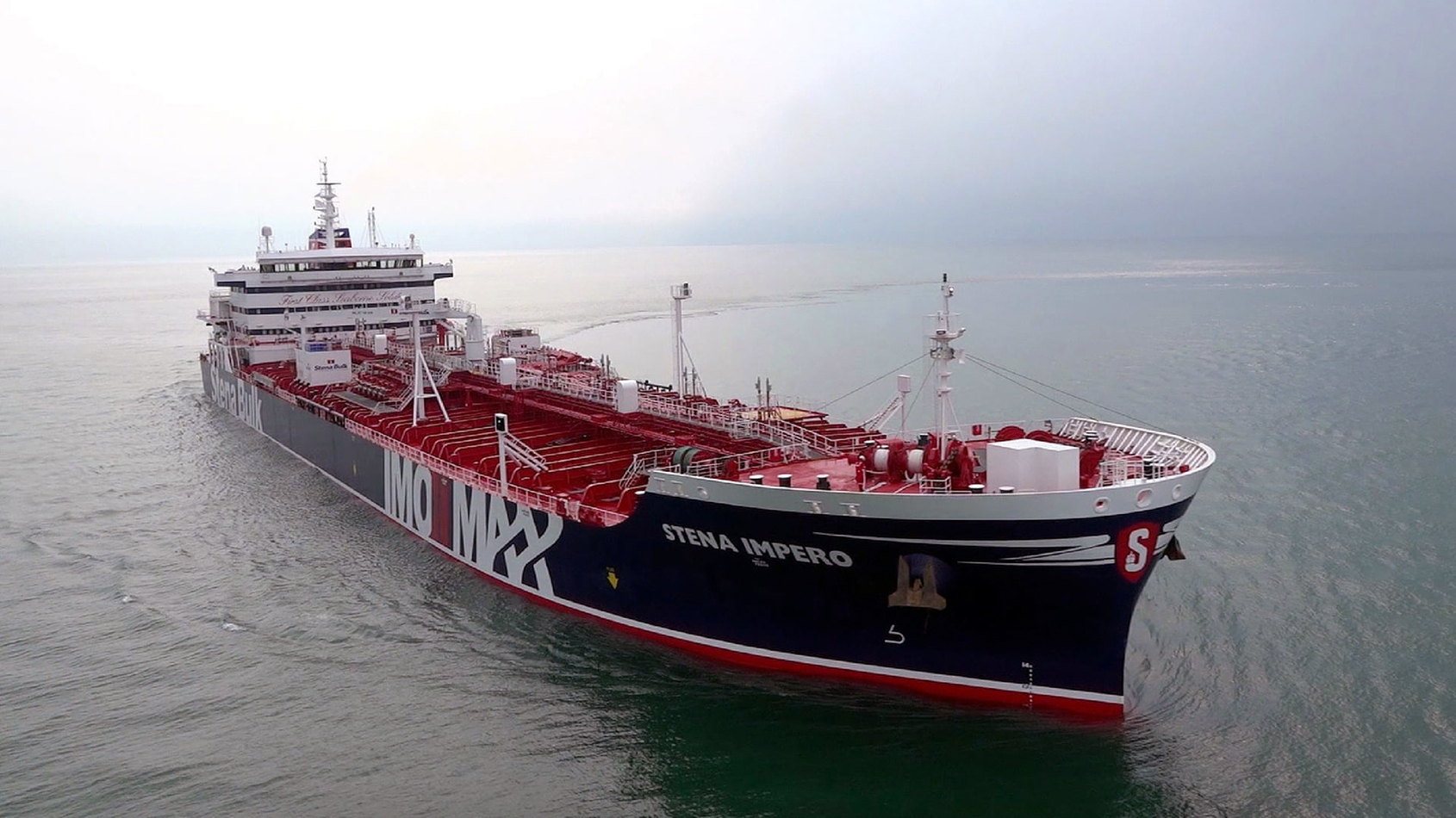 The International Transport Workers' Federation (ITF) has been informed by our affiliate, the Iranian Merchant Mariners' Syndicate (IMMS), that the chemical tanker Stena Impero and its remaining crew members departed Bandar Abbas this morning after the vessel was held by the Iranian authorities since 19 July 2019.
"The ITF is very happy that this matter has finally been resolved and that the vessel was allowed to leave Iran after 10 weeks," said Dave Heindel, ITF seafarers' section chair.
"This is especially welcome for the remaining crew members. Although they were treated well, they were understandably keen to get home to their loved ones.
"As trade unionists our first concern is for the workers. We understand and respect that there are situations that are sometimes highly politically sensitive, but our goal will always be to ensure the fair treatment, health and wellbeing of seafarers, and to see that any situation involving seafarers is handled in a transparent and timely manner," said Mr Heindel.
Stephen Cotton, ITF general secretary, also welcomed the release of the vessel and doubled down on the ITF's commitment to the world's seafarers and congratulated the actions of the IMMS.
"Ninety percent of the world's goods are transported on ships thanks to the world's seafarers. The ITF remains committed to providing support to seafarers worldwide and hope that governments put in place special measures to ensure that they are not unduly hindered in performing their duties," said Mr Cotton.
"We also want to put on record our gratitude to our affiliate the Iranian Merchant Masters Syndicate for visiting the crew on 31 August on behalf of the ITF and for continuing to provide solidarity to the crew during their time in Iran," Mr Cotton added.
Mark Dickinson, general secretary of Nautilus International and the ITF seafarers' section second vice chair said: "I welcome the release of the vessel and remaining crew and wish to thank all those who worked tirelessly to effect this outcome."
END
CONTACT: Luke Menzies, ITF maritime communications manager: media@itf.org.uk / +61 (0) 433 889 844
ABOUT THE ITF: The International Transport Workers' Federation (ITF) is a democratic global union federation of 665 transport workers trade unions representing 20 million workers in 147 countries. The ITF works to improve the lives of transport workers globally, encouraging and organising international solidarity among its network of affiliates. The ITF represents the interests of transport workers' unions in bodies that take decisions affecting jobs, employment conditions and safety in the transport industry.

For the latest news from the ITF visit www.itfglobal.org/en/news