news
Press Release
10 Feb 2022
ITF AND ILWU CANADA JOINT STATEMENT ON THE
One Year Anniversary of the Sinking of the Ingenika and workplace deaths of Troy Pearson and Charley Cragg
10 February 2022, London / Vancouver
The International Transport Workers' Federation (ITF) and our global union family, alongside the International Longshore Warehouse Union (ILWU) of Canada and all ITF Canadian affiliates, notes with profound sadness the one-year anniversary tomorrow of the tragic and wrongful workplace deaths of tugboat workers Troy Pearson and Charley Cragg.
In the early hours of 11 February 2021, Troy Pearson (58) and Charley Cragg (25) were killed while crewing the tug vessel Ingenika near Kitimat, British Columbia, Canada. Their tug sank while pulling a large barge in the Gardner Canal towards the Rio Tinto Kemano Generating Station, about 70 kilometres south of Kitimat locality (as the crow flies).
That day the Canal was full of blistering, ice-cold winds with gusts of more than 70 knots per hour, and surface temperatures were below negative 20 degrees centigrade. Despite these potentially deadly conditions, the management of Wainwright Marine towage company, the employers of Troy and Charley, made the ill-fated decision to send these men to work that day, on an undersized tug, not fit for the weather conditions.
In the hours, days, weeks, and months that have followed, the families of Troy and Charley have grieved the loss of their husband, father, son, brother. We share their grief, and we share their anger: that the race to the bottom and reckless attitudes of towage operators continue unabated in places like British Colombia, and towage markets across the world.
Families grieve loss of much-loved son and dad, urge action
Genevieve Cragg, Charley Cragg's mother, reflected on the loss of her son on the anniversary of his death:
"When you lose someone you love, one of your own, you don't 'get through it'. Time does not heal, and the pain never stops. You try to adjust, learn to absorb, and look for strength in each day. What happened to Charley, I wouldn't want to have happen to any seafaring mariner or their loved ones. Loss like this leaves a trail of debris behind."
Cragg urged the necessity for change in the industry, "I would like to work with Transport Canada to make it a safer and better place for tugboat operators and crew. As well, I would like WorksafeBC to be more present and vocal around workers' rights, so they are safe on the water. A lot needs to be done, and it will take the voice of many for change to happen."
Judy Carlick-Pearson, the partner of deceased Troy Pearson, has been part of the campaign to pull up the wreckage of the Ingenika to allow for a full investigation, and she has called for a cultural shift from the authorities.
"I've turned a lot of my anger and frustration into persistence and resilience and to make some serious changes that are happening in the tugboat industry," she told the ITF.
"We're working strategically with different parties like the unions and MPs, MLAs and government to really put it out there: the importance of the tugboat industry. There needs to be more protection and awareness around those workers, because, right now, they seem to be just left out at sea."
Carlick-Pearson tells her story in an upcoming short film being released by the ITF to coincide with the launch of the ITF's global tug campaign.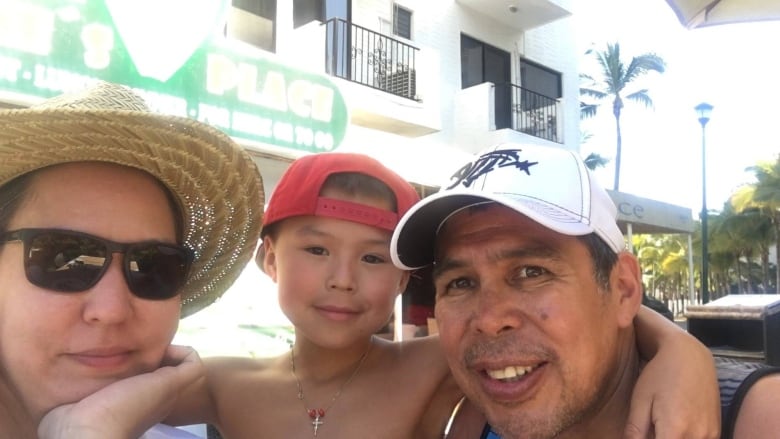 ITF to launch global tug supply chain campaign to stop Ingenika repeating
ITF General Secretary Stephen Cotton said "We come together in the wake of this tragedy to mourn the loss of Troy and Charley one year on. But we also come together to signal that as a global workers' movement, we will be taking action.  We refuse to allow a tragedy like this to befall more tug workers and more families."
"We demand a safe and secure tug industry in BC, in Canada, and across the world. Stopping the race to the bottom that is driven daily by towage clients is a major priority for the ITF this year. We now have a system that puts a few dollars before the lives and livelihoods of tug workers, while shipping companies and lead firms are making tremendous profits."
"In two weeks' time we will be launching our global campaign to hold tug clients accountable for the choices that are made in their name – in their supply chains. We must all take responsibility to prevent the repeat of horrors such as the sinking of the Ingenika," said Cotton.
Transport Canada asleep at the wheel, captured by corporates
ILWU Local 400, the union representing tug and towage workers in British Colombia, also has grieved for the loss of Troy and Charley. The union has joined with families in calling for Transport Canada and client Rio Tinto to raise the wreckage of the vessel, and for Transport Canada to begin to regulate and enforce appropriately going forward.
"Transport Canada must urgently enforce industry regulations and close loopholes because we cannot risk another incident like the Ingenika. Tugboat workers cannot and must not live under the threat of being injured or dying at work," said Jason Woods, ILWU 400 Marine Section President. "The day Charley died, was the first day he ever worked on a tugboat. His first day ever on a tugboat, how does that happen?"
"We are seeing some tugboat companies essentially writing the laws that they are then required to follow. The companies cut corners, and the government lets them. And the clients, like Rio Tinto, just let it happen. But what is the price of saving a few dollars here and there on health and safety? It is our lives: that's the price," said Woods.
ITF Coordinator for Canada, Peter Lahay, said "Despite the preventable deaths of these two men, Troy and Charley, the tug industry here in Canada has not learnt the lessons of their unforgivable workplace deaths. And nor have our regulators."
"The ITF stands in solidarity with the families of Troy and Charley and all our Canadian maritime affiliates, in their fight for proper regulation, oversight, and enforcement of safety standards in the tug and towage industry. Since the Ingenika, ITF affiliates have once again urged Transport Canada to require formal safety management systems for undersized and under-crewed fleets."
He said the regulator ignored warnings by unions when it made the decision a decade ago to not require undersized tugs adopt safety management systems, when the agency refused to bring them under domestic vessel regulatory oversight. "Transport Canada knew workers wanted protection and deliberately chose to ignore our warnings," he said.
Since 2016 the Canadian Transportation Safety Board has recorded 350 tugboat and barge accidents across the country, including 24 vessel sinkings, and two fatalities.  
Trudeau's Minister

must cancel government contracts with tug operator
Lahay said unions have been supplied documentary evidence that the Canadian federal government, through its Fisheries and Oceans Canada department (DFO), continues to have contracts with the company whose management sent Troy and Charley to work on the day of their deaths: Wainwright Marine. This was despite such contracts having "a complete lack of safety standards", according to the ITF Coordinator.
"The Trudeau Liberal government minister responsible, Joyce Murray, has a responsibility to suspend Wainwright as a contractor receiving public funds until such time that Minister Murray can be satisfied that her department's own supply chain for services has the health and safety standards that ensure what happened to Troy and Charley won't be repeated."
"If we have mining giants like Rio Tinto, and we have major contract holders like the Federal Government of Canada, continuing to turn a blind eye to how workers are dying in their name, within their supply chains, then this situation will only get worse, and there will be more preventable deaths happening."
"Families and unions despair that it is only a matter of time before what happened to Troy and Charley happens to other tug workers. Workers are dying in this race to the bottom," said Lahay.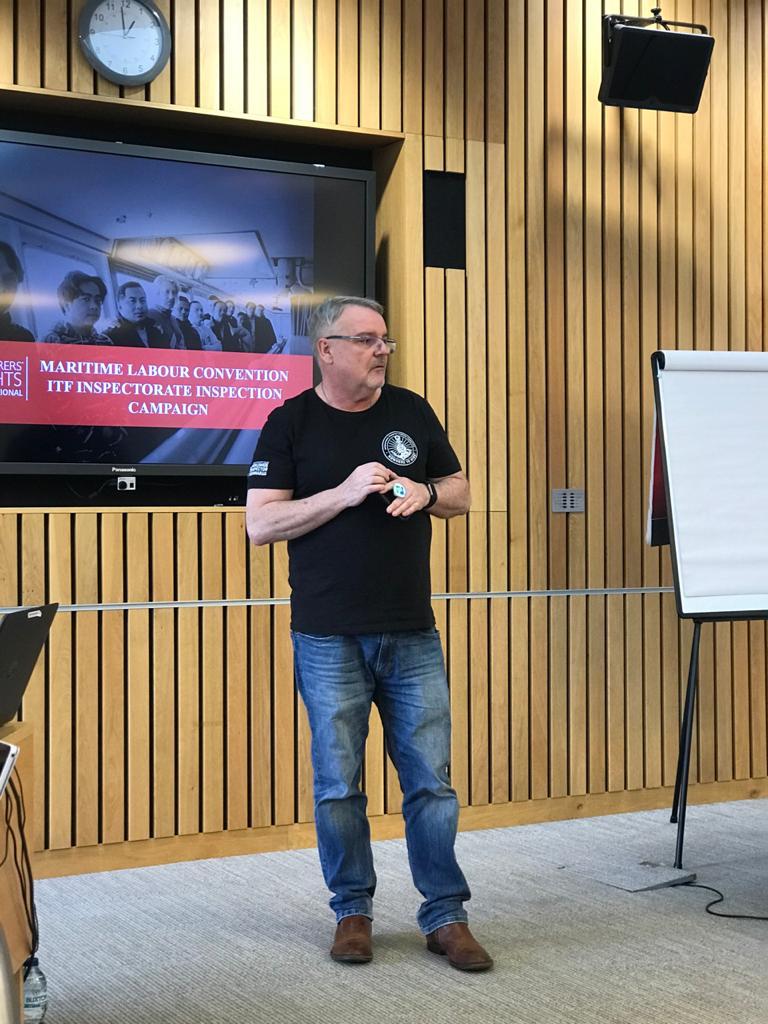 END
Background:
Peter Lahay

, ITF Canada Coordinator, notes "In Canada, tugboat companies are leveraging their power to lobby the regulatory body and evade enforcement of existing regulations."

"

This allows these businesses to promote their interests in two ways: first, they discourage Transport Canada from enforcing regulations they do not want to comply with. Second, they influence the development of regulations by inserting exploitable loopholes. There is an unhealthy balance of influence favouring employers' interests over those of workers. Regulatory capture such as this promotes business interests at the expense of worker health and safety and the pristine environment."

"For example, vessels under 15 tonnes can avoid safety management systems and regular inspections. Over decades, tugboat operators have registered vessels under 15 tonnes to evade enforcement, leading to poor industry standards. Due to this loophole, tugboat companies are not required to ensure proper crewing standards, safe hours of rest and work provisions, and training requirements. The consequences, as seen just last year, are dire," said Lahay.
Jason Woods

, ILWU Local 400 President has noted, "Too often unqualified two- or three-person small tugs are out operating round the clock in dangerous conditions. When the unions such as ILWU 400 Marine Section or the Canadian Merchant Service Guild report these vessels to Transport Canada, the regulator does not go out to enforce."
About the ITF: The International Transport Workers' Federation (ITF) is a democratic, affiliate-led federation of transport workers' unions recognised as the world's leading transport authority. We fight passionately to improve working lives; connecting trade unions and workers' networks from 147 countries to secure rights, equality and justice for their members. We are the voice of the almost-20 million women and men who move the world.
Media contact:            media[at]itf.org.uk