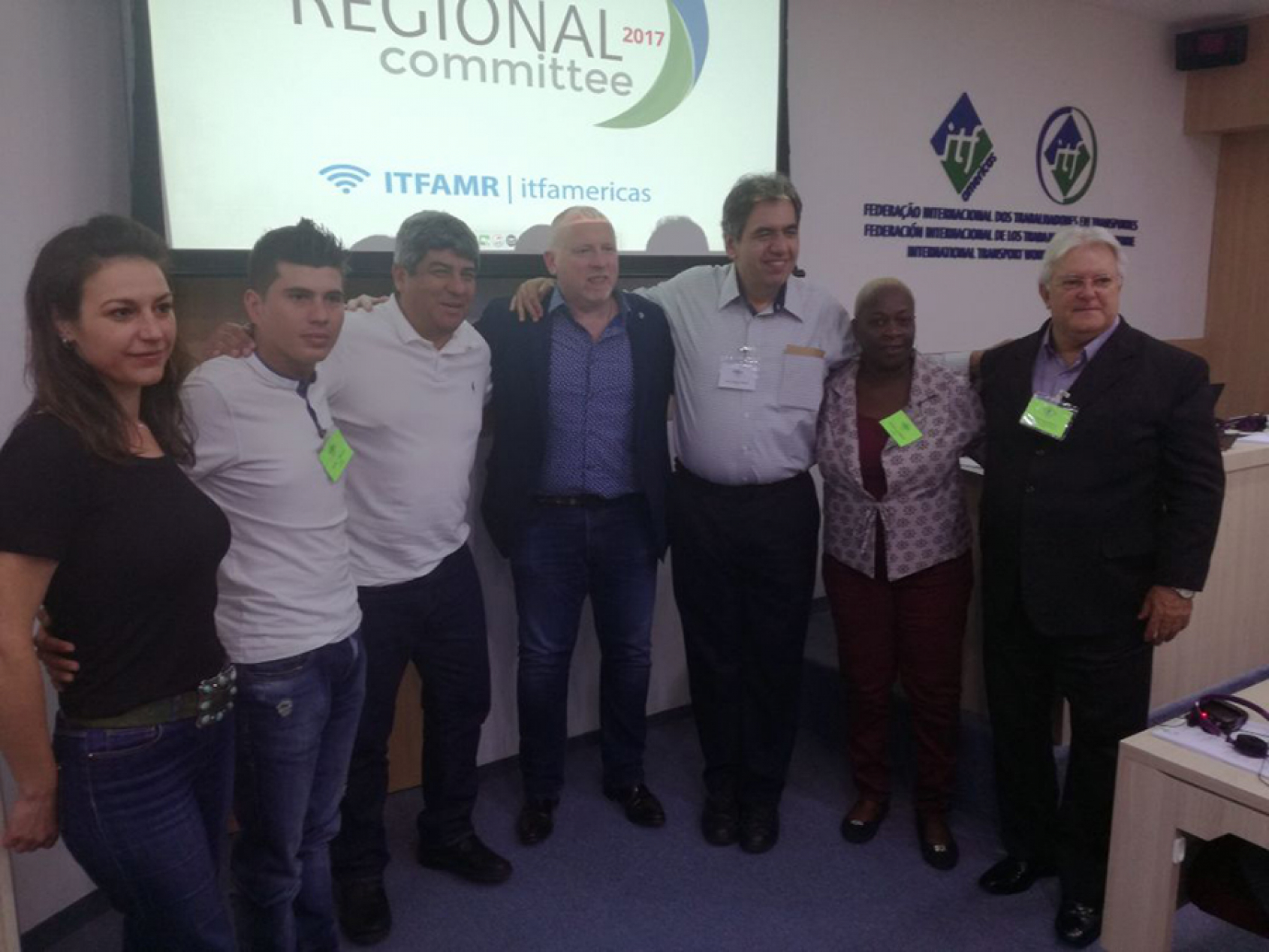 Road transport workers from ITF unions across Latin America and the Caribbean have agreed to strengthen their organising processes to deliver strategic responses to automation and harmful labour reforms in multinationals.
The twenty-five union leaders were participating in the ITF road transport regional conference in Rio de Janeiro, Brazil on 8 August.  
• They pledged to pay special attention to the involvement of young and women transport workers in boosting their organising in each country.
• They agreed that automation implemented without proper dialogue and a strong collective bargaining agreement could generate unemployment and precarious working conditions, which would have serious repercussions for transport workers and society in the region.  
Julio Sosa, a member of the ITF executive board who took part in the conference, said: "Unions need to generate analysis and in-depth discussions to be prepared for the current and future challenges facing transport workers. These include automation, which is prioritising profits over workers' safety and labour conditions, increasing the risk to passenger security."
ITF head of inland transport Noel Coard commented that it was vital that all ITF unions joined together to create strategies to face these new global challenges. In particular, he said unions must fight against the changes in labour legislation that are designed to benefit multinational companies and eliminate unions.  
The conference was attended by ITF unions from Argentina, Barbados, Brazil, Chile, Colombia, Guatemala, Panama and Uruguay.
Pablo Moyano from Sindicato Camioneros in Argentina was re-elected chair of the road transport regional committee and stressed its commitment to the fight against governments and companies who forget their obligation to generate more jobs and promote social justice.