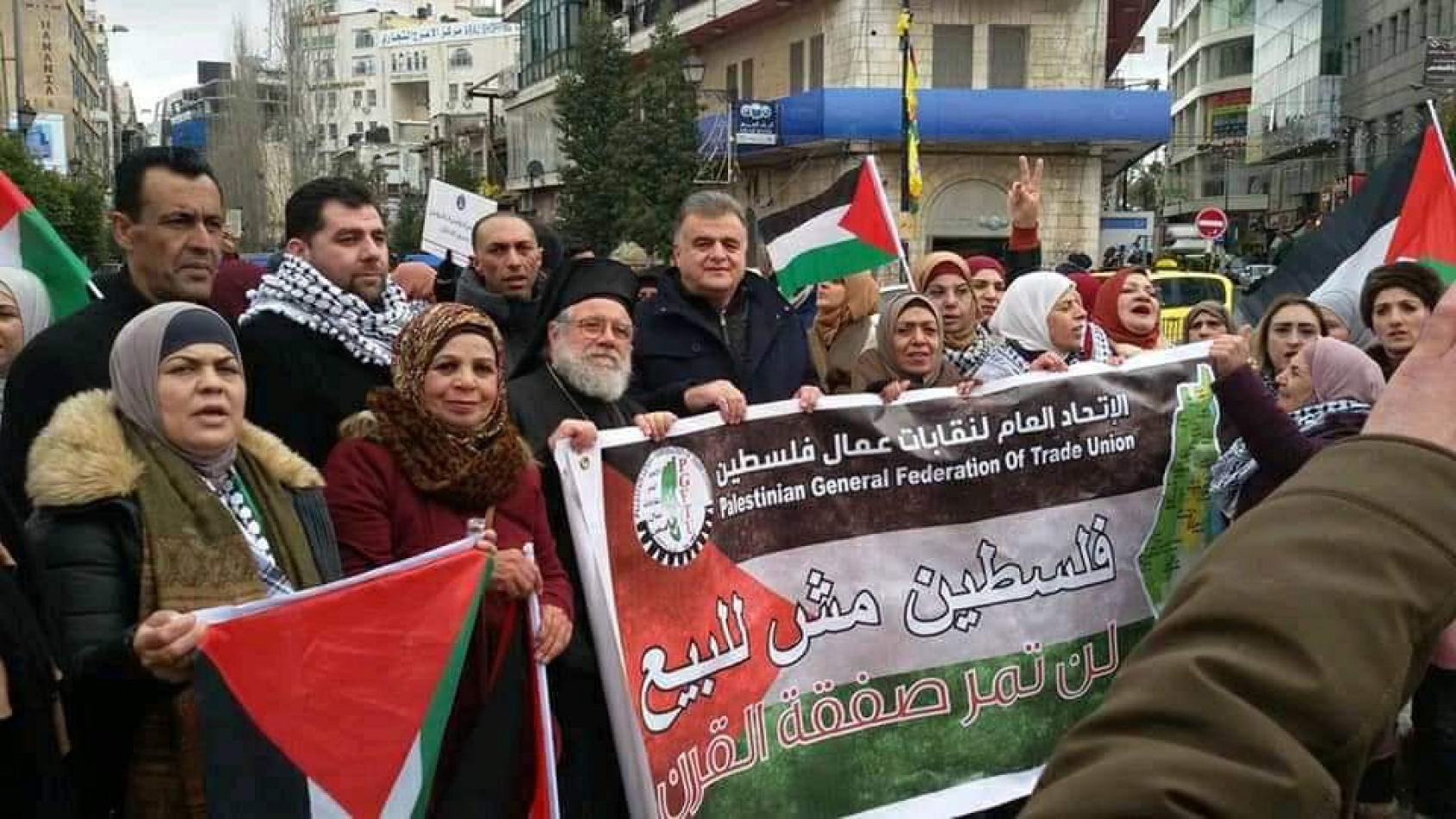 The International Transport Workers' Federation (ITF) fully reject Israel's plan to annexe Palestinian lands on July 1, and support International Trade Union Confederation's (ITUC) statement opposing this illegal annexation. The ITF continues to work closely with the ITUC and join international calls for the Government of Israel to respect international law and the UN resolutions.
As the ITUC statement says, this move would "disconnect some 200,000 Palestinians from their livelihoods and vital water sources, agricultural lands would be subject to Israeli control and the annexation of illegal settlements around Jerusalem would end prospects of a Palestinian capital in the eastern part of the city."
Transport across the region – and the ability of transport workers to carry out their vital roles –  would be severely impacted. Existing road and street networks would be dislocated, placing huge pressures on road haulage workers and the movement of goods in particular, as well as Palestinians in general.
Earlier this week, UN experts said a move to annex land would violate a cornerstone principle of international law and must be meaningfully opposed by the international community.
States must exercise their international legal obligations to cooperate to bring this major breach of international law to an end through lawful means and ensure that they do not aid/abet this illegal situation in any way. Further, companies doing business directly or indirectly in the occupied territories now have a heightened duty of care towards Palestinian workers and citizens and must ensure that they comply fully with their corporate responsibility to respect human rights.
We call on our affiliates to urge their governments to exert pressure on the Israeli Government to abandon its plans.