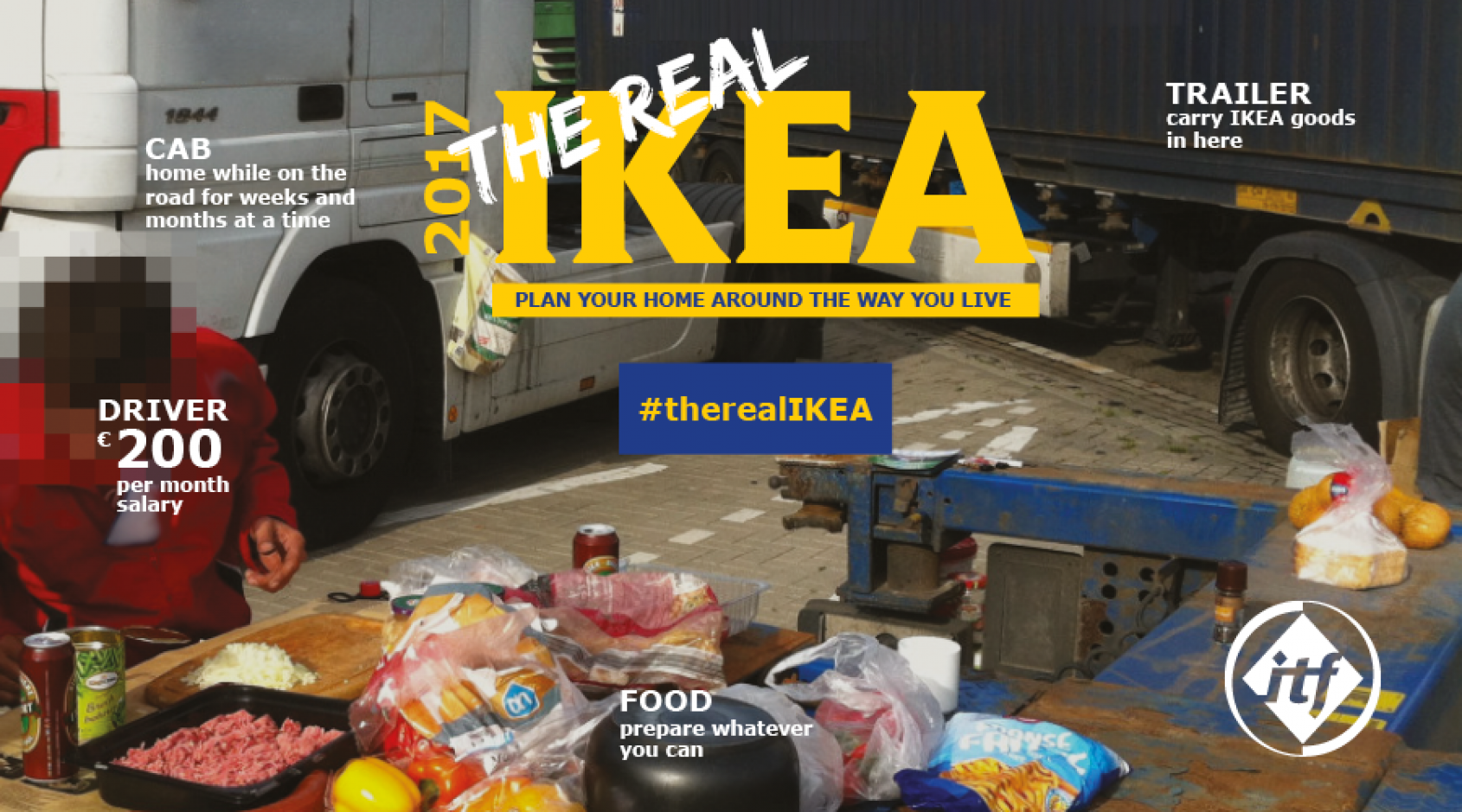 The ITF has applauded a BBC exposé of exploitation in IKEA's supply chain, which follows years of union efforts to win justice for truck drivers transporting the company's goods and bring the abuses to public attention.
The report, broadcast on BBC TV, online and radio, featured drivers who are being paid low wages despite usually working in higher waged countries where the cost of living is considerably more, while they live, eat and sleep in their trucks in appalling conditions. 
A coalition of ITF unions has led efforts to expose the truck drivers' living conditions as they transport IKEA goods in several European countries for months at a time. Unions that have been active over the past few months include the BTB (Belgium), CGT (France), FNV (Netherlands), the Swedish Transport Workers' Union, Teamsters (USA), TWU (Australia), Unite the Union (UK), ver.di (Germany), 3F (Denmark) and the ITF's European arm the ETF.
On 23 February, unions took action to demand that IKEA takes responsibility for exploitation in its European road transport supply chain.
ITF head of inland transport Noel Coard said: "We've been fighting for justice for these drivers for years. This is an important report into an incredibly important issue. The shocking conditions shown on our screens can't be allowed to continue. Major retailers like IKEA must take responsibility and can take a lead on this. What are they waiting for?"
Find out more – search #therealIKEA on social media.