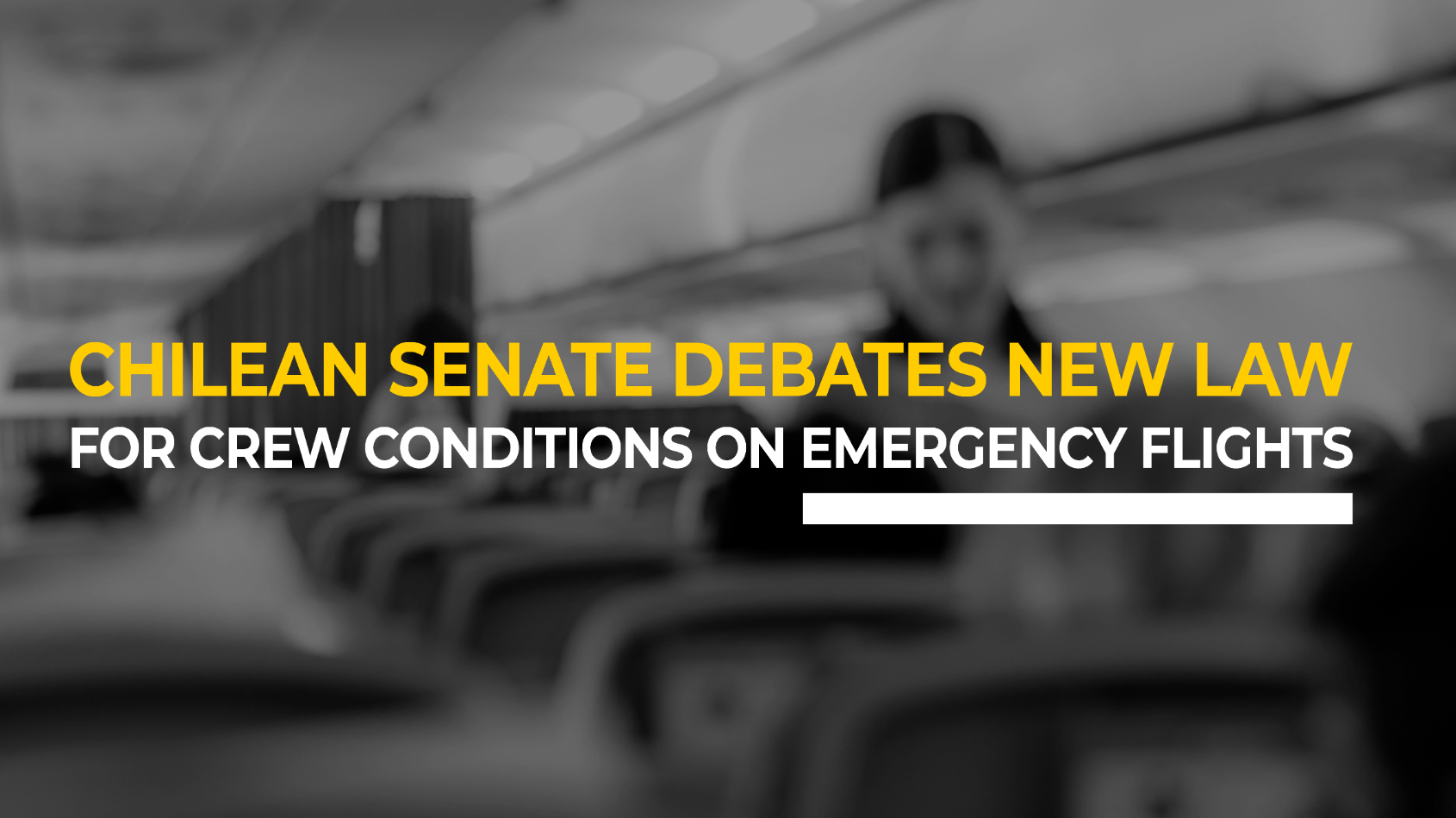 ITF leaders have participated in a session in the Labour and Social Welfare Commission of the Chilean Senate bringing their expertise and experience at ICAO into a discussion on the proposed new law for flight crews working on repatriation and other emergency flights during the Covid-19 pandemic.
The proposed law would lead to a legal framework that unions and employers could use to work together to carry out repatriation flights or the transport of vaccines, medication, PPE, specialised personal or equipment needed to respond to the pandemic.
Gabriel Mocho Rodríguez, ITF Civil Aviation Secretary highlighted to the Chilean Senate the importance of the law to regulate working hours for flight crews in these unprecedented times.
"This proposed law is very important because it sets an example for regulating flight crew working hours in emergencies. We need to be clear that we support this law but only in cases of emergency," said Rodríguez. "Unions' positions must be taken into account so that any change to crews' conditions avoids labour violations. It is essential that ICAO guidelines are followed to ensure workers' health and safety comes first."
ITF affiliated unions who participated in the session, including STCLE (Sindicato de Tripulantes de Cabina de Lan Express) and STCLA (Sindicato Nacional de Tripulantes de Cabina de la Empresa LATAM Airlines Group) welcomed the spirit of the proposal and acknowledged its importance in responding to urgent public health crisis. 
The unions maintained the workers' health and safety, and their working conditions, must not be made more precarious by airlines who seek to exploit this agreement in normal operations. 
Kris Major, ITF Civil Aviation Advisor, told the Senate that it is imperative that the proposed law must address ICAO guidelines regarding fatigue, which can affect crews' ability to make decisions.
"The consideration of the ICAO guidelines around fatigue is very important in this project to determine the adequate rest times especially when we are taking about 48-hour shifts – and this must include detailed fatigue analysis after each flight", he said.
Edgar Díaz, regional secretary for Latin America said that the ITF Aviation Section's experience at ICAO is very important to support the aviation affiliates in the region, especially in matters of aviation security.
The new law will be reviewed and debated in the Chilean Senate in the coming weeks.