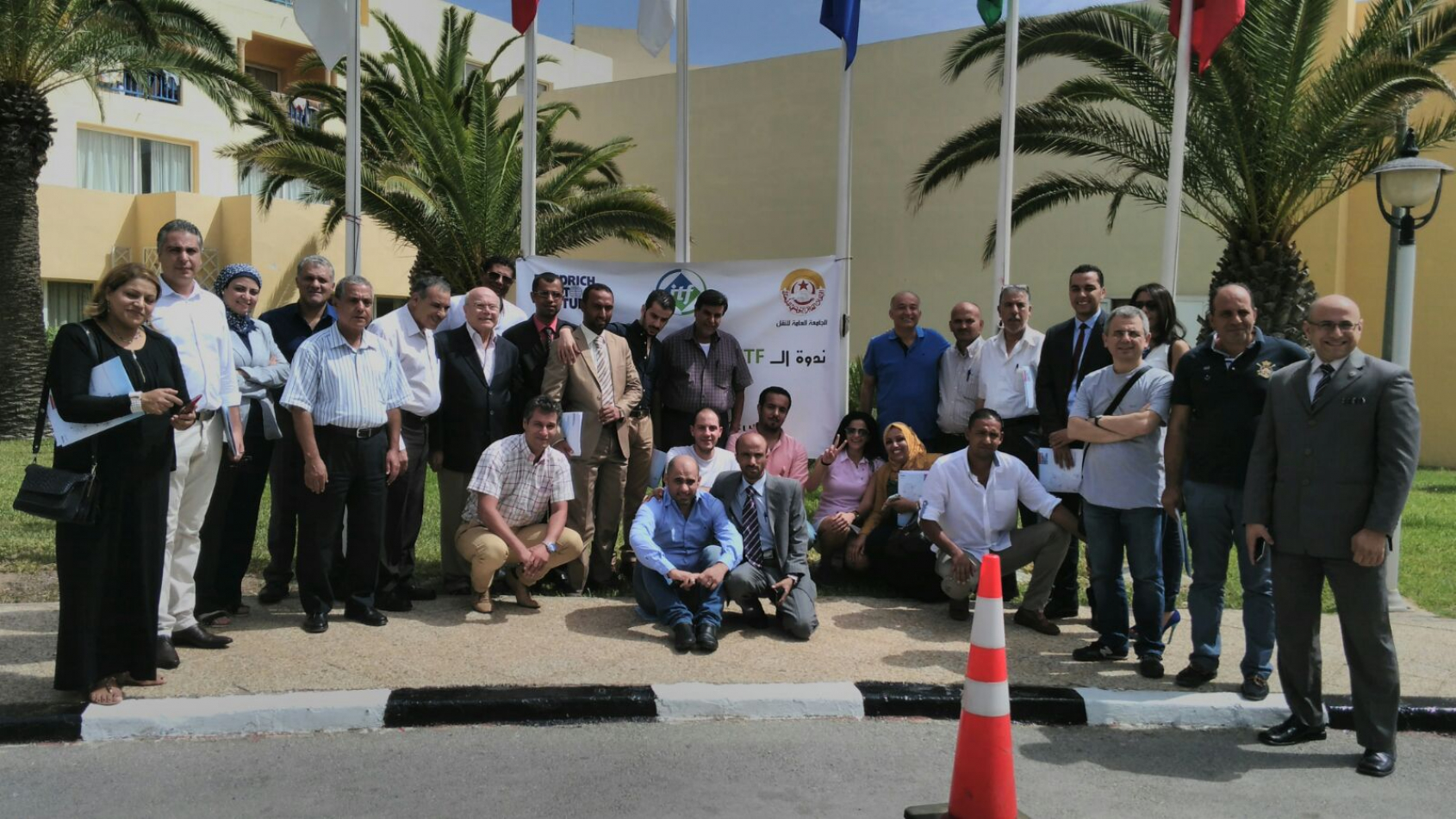 Forty delegates from ITF-affiliated unions from Algeria, Bahrain, Egypt, Jordan, Kuwait, Lebanon, Morocco, Tunisia and Yemen, gathered in Tunis from on 1 to 3 September to discuss the issues and priorities in the civil aviation sector.
The meeting looked at the challenges facing cabin crew and ground handling workers, as well as the effect of the growing, non-unionised Gulf States airlines on legacy airlines and union membership.  Delegates also examined the challenges facing unions and how to overcome them, as well as how to build union power in the region.
By the end of the seminar, the unions had developed strategies for:
Strengthening aviation union membership
Protecting workers' rights with collective bargaining agreements that focus on health and safety
Organising workers in different companies/carriers
Strengthening the regional civil aviation network for coordinated campaigning
Focusing on organising workers working at airports
ITF Arab World regional secretary Bilal Malkawi commented: "Civil aviation unions in the region are working together closely with the aim of organising thousands of worker in the region. Airport workers are the target now. Unions are facing a challenge because of a decline in membership due to the restructuring of legacy airlines – where membership is highest – and are determined to reach all workers in the sector. We feel we are stronger now, working as part of the ITF family."