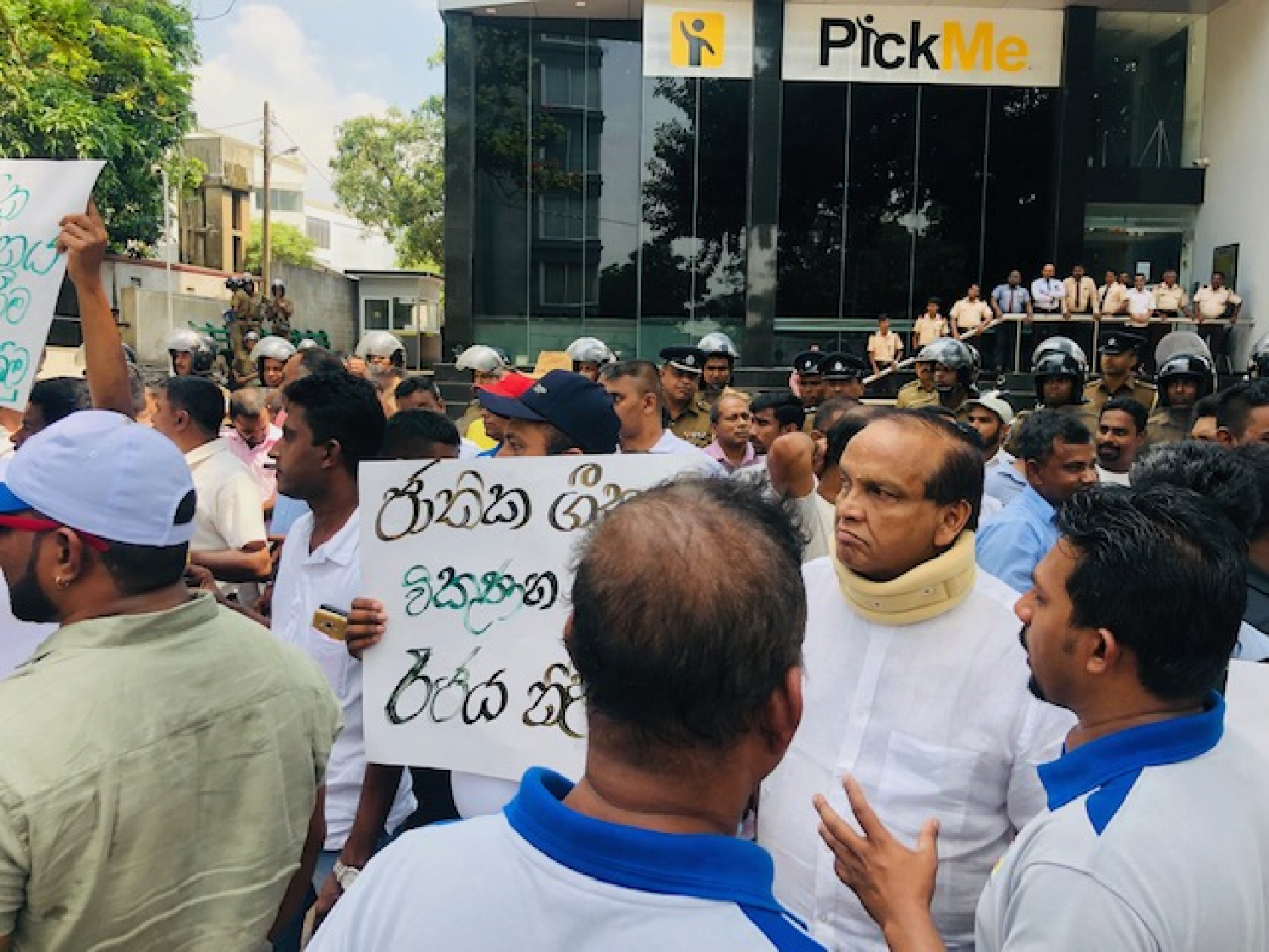 Despite the name, the National Union of Seafarers Sri Lanka (NUSS) is not just for seafarers.
Since 2018 the NUSS has been organising informal dockworkers and fishers, contract logistics workers and, most recently, self-employed taxi drivers.
"Other unions didn't want to organise them because it's extremely difficult," said NUSS general secretary Palitha Atukorale, "because there is no check-off facility, and all the contractors are highly politically connected".  
This policy has seen the NUSS add 3,500 new members, in addition to its 14,800 seafarers. 
Joining the NUSS has already made a big difference for these workers, with benefits including:
employers agreeing to pay national minimum and sector minimum wages
improved safety equipment for dockworkers
workplace benefits, such as sick pay and paid leave
The most recent victory is a memorandum of understanding (MOU) between taxi drivers and transport company You Cabs. The agreement was negotiated by the All Island Association to Protect the Rights of Taxi Owners and Drivers (AIAPORD) - a union of informal workers that has joined with the NUSS. 
"About a year ago we had a strike against Uber, and at that moment we got to know about the ITF and the NUSS when they contacted us", said Charith Attanapola from the AIAPORD. "They are guiding us to fight companies like Uber, and helping us to ask the government to bring some regulation and rules to the industry. The NUSS is helping us to form a strong alliance and a strong union."
What next for the NUSS? Will it continue to organise workers in other sectors?
"Anything that is transport, anywhere there are transport workers, we'll be there," said Mr Atukorale.