Read about the ITF's work in the IMO and other forums on ship automation
Definitions
In discussing automation there is a need to make a distinction between autonomous ships and unmanned/remotely controlled ships.
Autonomous ships utilise automation to supplement or support on board decision making or manage repetitive routine tasks.
Unmanned/remotely controlled ships utilise automation to permit shore based operators to monitor and control shipboard functions.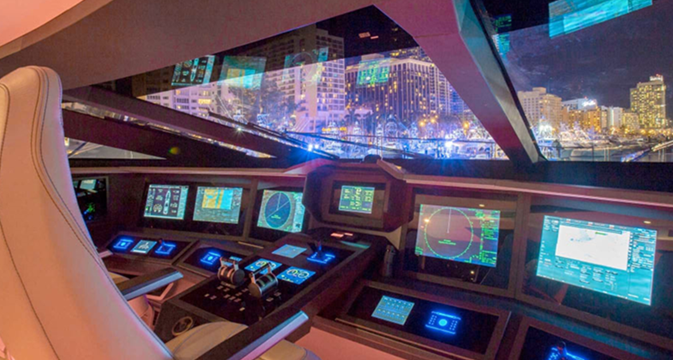 General statements
A major concern is not solely the level of automation, but the human element interface with automation and achieving balance between autonomous systems and human control and responsibility for the management of autonomous systems.
 
Unmanned remotely controlled ships will be dependent upon interdependent complex systems with communication and digital data exchange systems interfacing with multiple shipboard navigation and engineering autonomous systems and sensors. The reliability, robustness, integrity and cyber security of such systems will present significant technical challenges.
 
Automation will continue to evolve based on economic feasibility in particular trades, acceptance of risk inherent in complex systems, development of a regulatory regime, and national administrations' policies on maritime safety.
 
Automation will continue the trend of ship board manning reductions. However, it is believed that vessels trading internationally will continue to carry a crew per international conventions in the foreseeable future. It is also believed that changes to manning may occur much more rapidly in some domestic waters.
 
Changes to tasks and skill sets are currently being evaluated by academic institutions and companies. Ship board tasks may change and require new skill sets driving new training regimes.
Assumptions
The business model and age of the current world fleet suggest that in the future many decisions and actions may be performed autonomously with human supervision on board ships. High impact decisions will be implemented in a way to give crew the opportunity to intercede and override them. New shore-based monitoring and communications capability will result in greater shore-based management participation in decision making and the operation of the ship.
 
Crew members will need skills that align with navigation, engineering, electrical and electronic competencies.
 
Existing international regulations and conventions are going to be evaluated to determine if changes are needed.
 
The ITF will continue identifying threats and formulating strategic and operational actions. This will allow it to continue to attend all committee and sub-committee meetings at the IMO with experts and representatives in order to ensure the future seafarers' rights and wellbeing.
Actions
In 2016, the ITF seafarers' section recognised a need to focus on ship automation, and established the Seafarers' Section Automation Working Group (SSAWG). In February 2017, the Group commenced its active work based on these terms of reference, which had been adopted by the ITF Maritime Safety Committee (MSC).
 
In March 2018, the SSAWG produced a position paper, as explained in a policy statement, on ship automation that was adopted by the ITF MSC. 
 
In March 2018, the position was passed on to the SSAWG and a policy statement was formulated. The policy statement was adopted as the ITF's position on ship automation by the ITF seafarers' section committee (SSC) in May 2018.
 
ITF maritime safety committee steering group (MSCSG) has been:
 establishing a media strategy with a consistent message to be used to promote the ITF position on automation
 
continuing information gathering on the costs of automated ships versus conventional ships
 
creating a vision message for ITF affiliates to ensure they are informed about the threat represented by automation
to their membership, highlighting the likely international and national development of the proposed autonomous and unmanned/remotely controlled ships
 
creating realistic narratives to the industry
 
reviewing the current required tasks and skills and an evaluation of future skill sets, proposals will be submitted to the IMO during the STCW review in 2020.