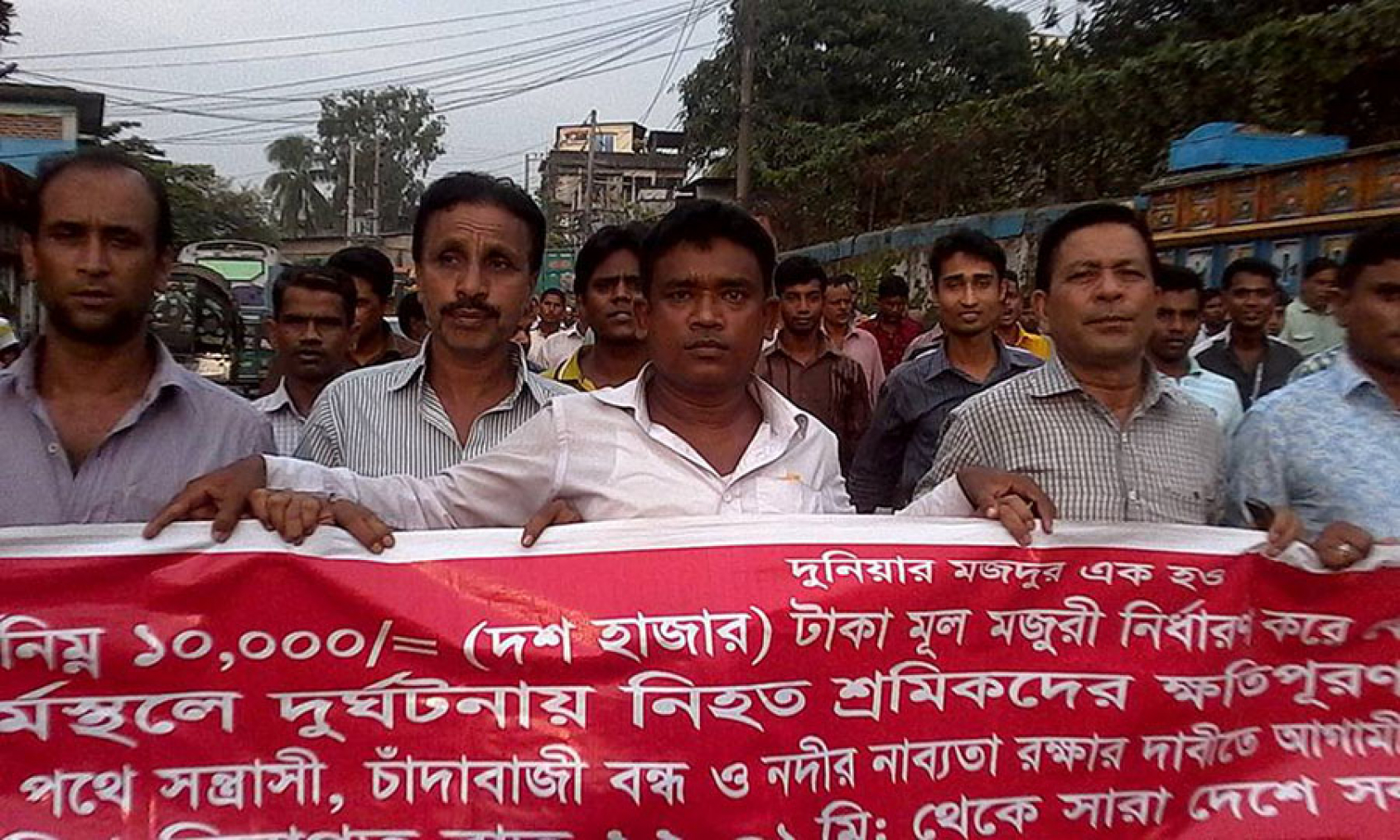 Inland waterway workers throughout Bangladesh will see their monthly minimum wage more than double, thanks to their union's victory in its battle with vessel owners over a number of issues.
ITF union the Bangladesh Naujan Shramik Federation (BNSF) announced late on 26 August that it had called off a national strike by waterway workers after the employers accepted their demands, in an agreement brokered by the Bangladeshi government.
Passenger and cargo vessel workers had begun strike action on 23 August over 15 demands. BNSF president Shah Alam told the ITF that these included increasing the minimum salary for river transport workers to TK10,000 (USD127) a month, providing compensation for injuries caused by accidents, cracking down on robbery on river routes, and increasing the navigability of rivers.
He said that in the agreed deal the workers' minimum monthly wage would jump from TK3,178 (USD40) to TK9,000 (USD114). The vessel owners also agreed to revise the whole salary structure.
ITF inland navigation section chair Nick Bramley, who had previously sent a message of support to the union, congratulated Shah Alam on the union's successful conclusion to its strike action. Writing on behalf of the section and its steering committee, Mr Bramley said: "Once again your union has shown itself to be a steadfast champion of the rights and interests of its members. May you grow even stronger in the future! We wish you every success in your future struggles and greet you in solidarity!"