The Inspectorate of the International Transport Workers' Federation (ITF) has red listed Able Maritime Seafarers Inc after the crewing agent failed to respond to official enquiries from the ITF about the diabolical pay and terrible conditions of seafarers the company placed in work.
A flood of new allegations against the Philippines-based manning agent have emerged as a result of publicity generated by the ITF's questions, raised publicly last month.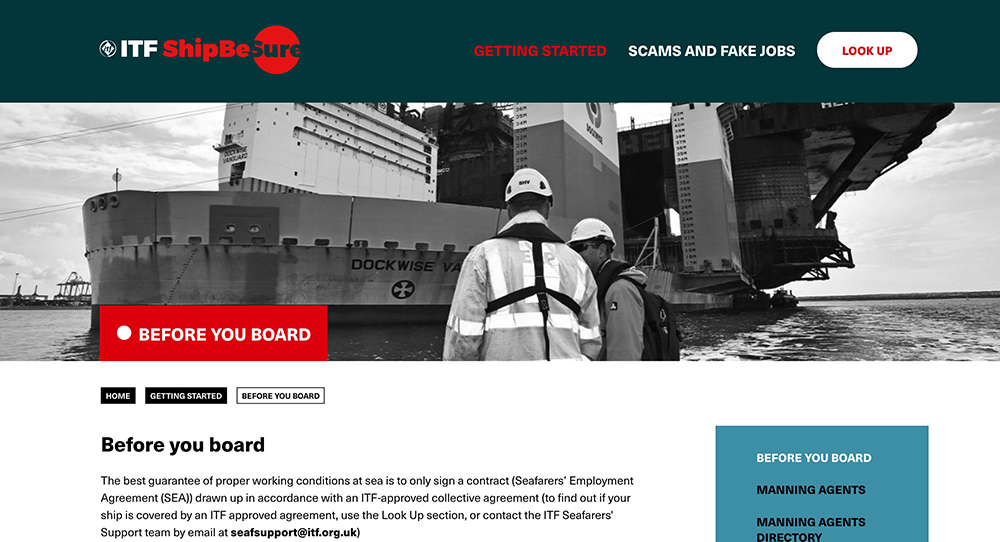 The ITF is working closely with the Philippines Overseas Employment Administration (POEA) which regulates manning agencies in the country, to find out what went wrong in the cases where it seems Able Maritime have failed to prevent of Filipino seafarers from being exploited, and in cases where they did not adequately support the seafarers nominally in their care to get help and return safely home.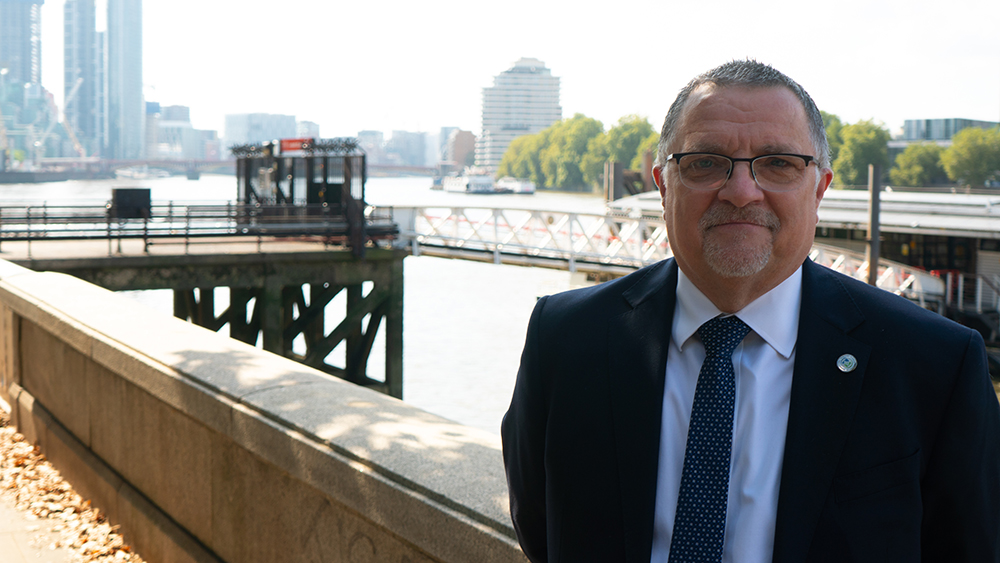 "Since we raised the plight of seafarers placed in jobs by Able Maritime in Fiji, Malta and on Chinese-flagged fishing boats in the Indian Ocean, the families of more than 30 other seafarers have been in touch," said Steve Trowsdale, ITF Inspectorate Coordinator. "They want to know what has happened to pay that Able Maritime owes them and their loved ones, in some cases for amounts worth more than seven months' wages."
The ITF runs a directory of manning agencies as part of its ITFShipBeSure.org website. By red listing Able Maritime on this site,

it is telling seafarers to avoid using the agency when seeking work. It is also serves as a warning to ship operators and regulators internationally.
"We haven't taken this step lightly," said Trowsdale. "But the weight of evidence against Able Maritime is overwhelming and the agency refuses to engage in any dialogue about how it might put right the suffering it has caused by placing seafarers in poorly paid and often dangerous work."
Real suffering
The story of John Lyod Restauro has tugged at many heartstrings. This young engineer was tricked by a last-minute switch in
contracts at Able Maritime into taking work with ferry and inter-island shipping operator Goundar Shipping in far-off Fiji. Once there, his passport was taken, and his pay was so low that he had no way to get back home. He was essentially enslaved by any modern definition.
Thanks to the efforts of ITF inspectors and others, he recently made it home to Cebu in the Philippines after nearly two years away. He is understandably angry and is speaking his mind. As a result of an interview with the Manila Times and another with an online programme called Marino Filipino TV, more than 30 relatives of other seafarers have come forward saying they are owed wages by Able Maritime.
"I feel relieved and happy about the action [the red listing of Able Maritime]," Restauro said. "We need to stop its wrongdoing, taking advantage of Filipino seafarers who just want a job at sea."
The POEA has urged all those impacted by Able Maritime's activities to file a formal report with POEA Legal Assistance. Arvin Peralta, the ITF's inspector in the Philippines has been helping many of those affected understand how the system works. On 4 October, there was an online meeting with four POEA lawyers and many of the seafarers and relatives involved. Attending were Restauro and six others who went to work for Goundar Shipping, Roberto Gonzales who had his pay cut in a contract switch when he went to work with Malta Towing, and over 30 wives of seafarers currently working on Chinese-flagged fishing vessels.
On 7 October, the POEA Seabased Center got in touch with the ITF's Peralta seeking the federation's assistance with the Able Maritime cases.
"I am happy to help," said Peralta. "We hope that the POEA will match the ITF's initiative as as result of all these complaints and ban Able Maritime from operating as a manning agency. We need to stop entirely the exploitation of Filipino seafarers. This red listing is just a first step."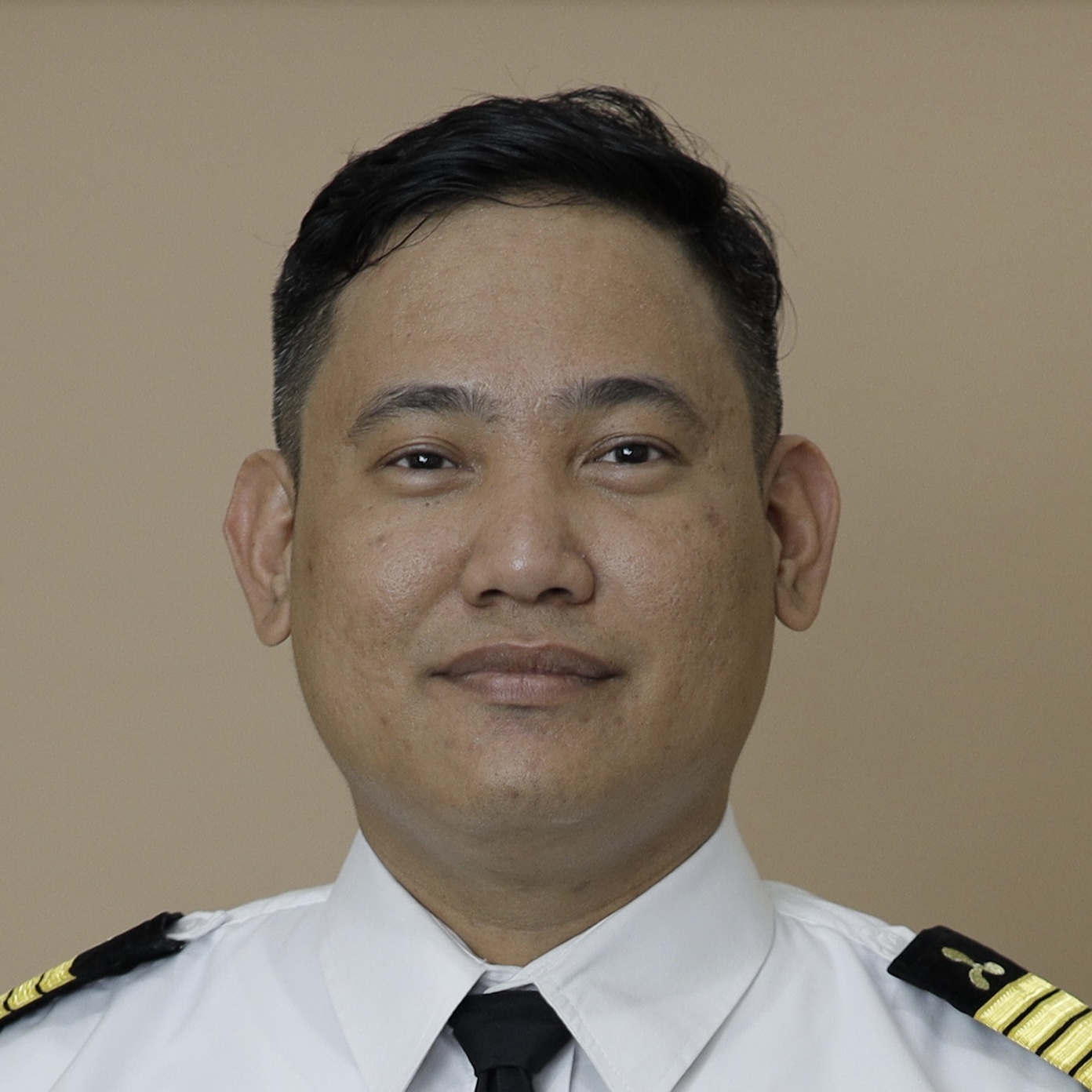 END
About the ITF: The International Transport Workers' Federation (ITF) is a democratic, affiliate-led federation recognised as the world's leading transport authority. We fight passionately to improve working lives; connecting trade unions from 147 countries to secure rights, equality and justice for their members. We are the voice for nearly 20 million working women and men in the transport industry across the world.
Media contact: media[at]itf.org.uk  +44 20 7940 9282