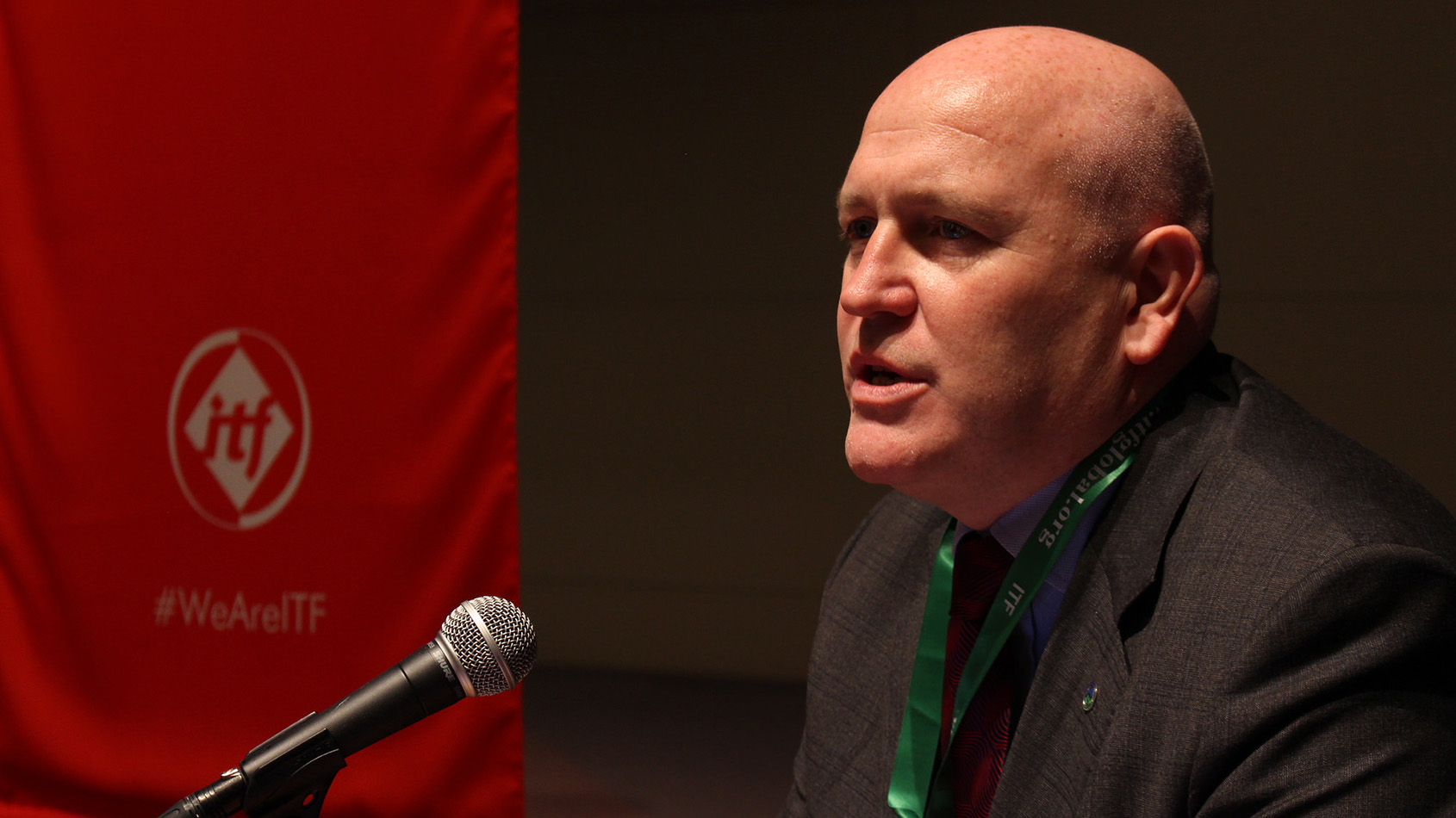 Ending exploitation in supply chains, sharing ownership of data and public ownership of public transport - just three of the issues ITF general secretary Stephen Cotton is championing at the International Transport Forum 2019 in Leipzig, Germany.
The event is a global summit for government ministers and corporate executives - and Stephen Cotton will make sure that the views of transport workers are heard.
You can watch a live stream from the event here as Mr Cotton speaks as part of the session on 'supply chain connectivity in a changing global economy' from 1645 to 1815 CET (Central European Time).