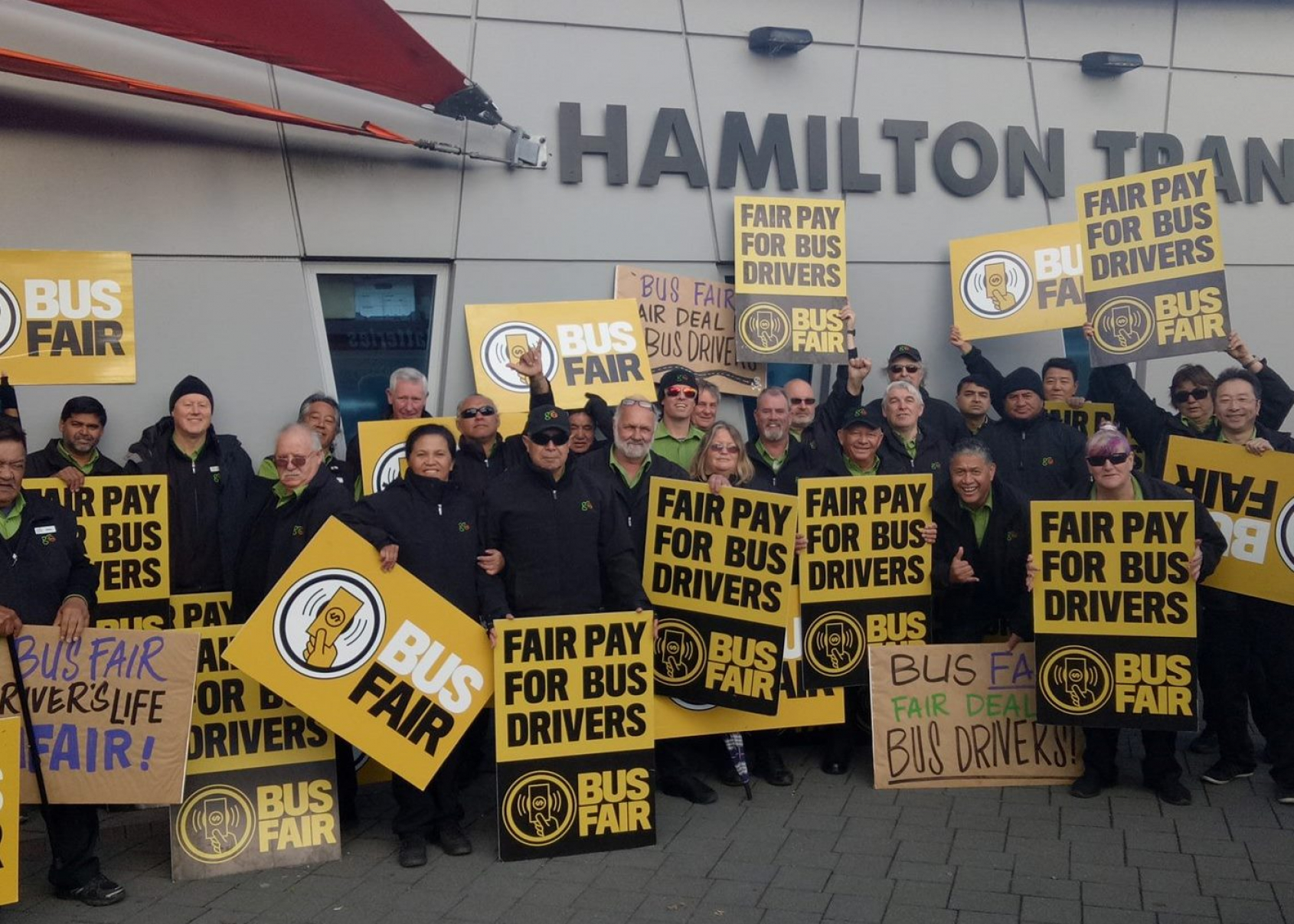 The International Transport Workers' Federation (ITF) is calling on the New Zealand bus company Go Bus to unconditionally end its lockout of bus drivers for exercising their right to take action to demand a living wage. The drivers had voted to stop taking fare money from passengers to show that they cannot continue to live on such low wages.
ITF general secretary, Stephen Cotton, said: "The behaviour of Go Bus is nothing short of pathetic. This kind of draconian action - locking people out of work - should have been consigned to the past. All reasonable people will agree that this is no way to resolve a dispute, and no way to treat your workers.
"I represent 20 million transport workers and I call on Go Bus to end this action with immediate effect. I call on them to listen to the justified concerns of their workers and sit down and work this one out."
END
You can read more about the dispute here: https://www.facebook.com/BusFairNZ
The International Transport Workers' Federation (ITF) helps create borderless solidarity among transport workers around the world. We support 670 affiliate trade unions in 140 countries, representing 19.7 million workers.
For the latest news from the ITF go here http://www.itfglobal.org/en/news-events/