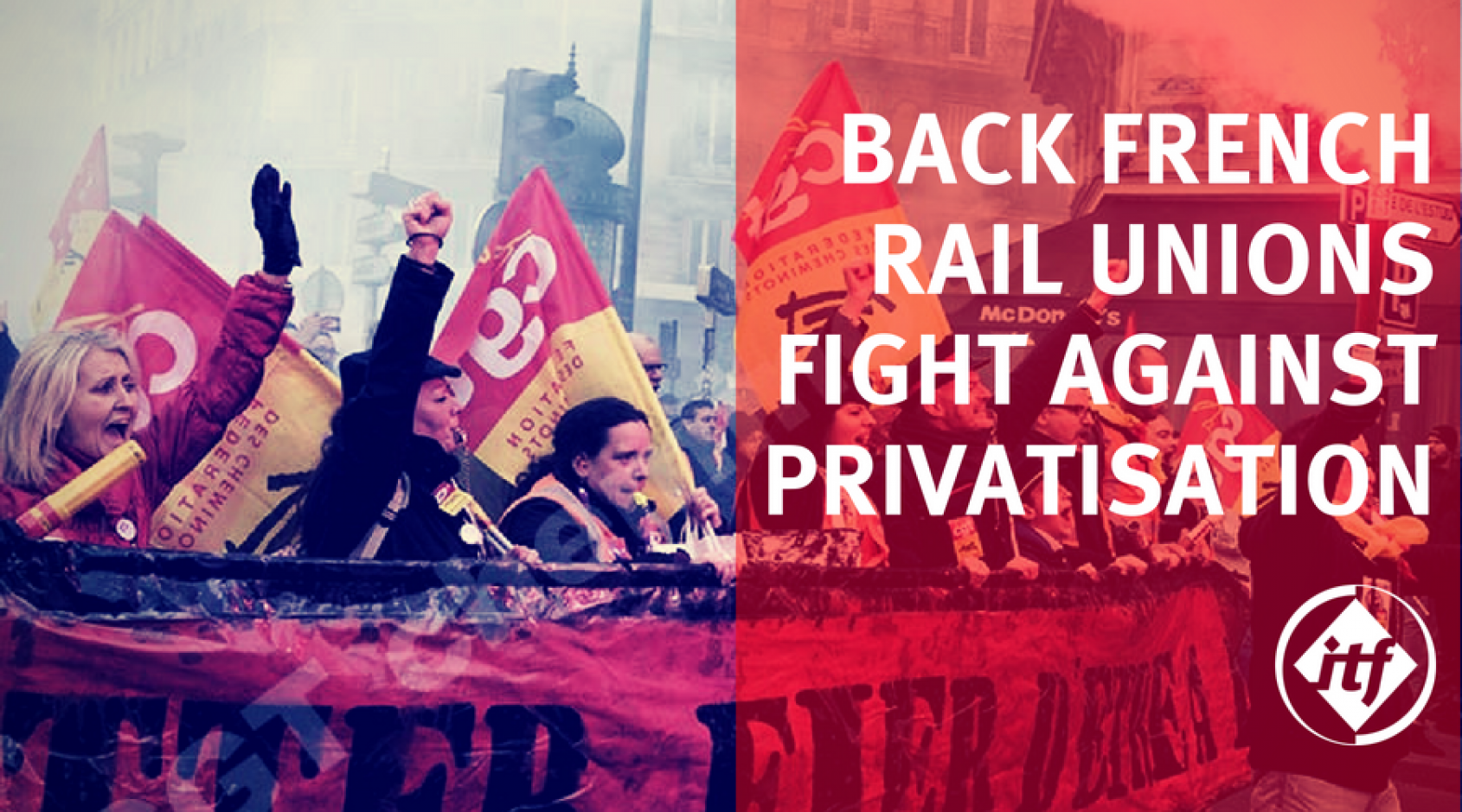 The International Transport Workers' Federation has launched a campaign calling on the French government to drop its plan to privatise the railways.
You can send a message here to the French minister of transport, Élisabeth Borne, demanding that she open up real negotiations with the French unions to discuss issues of debt and funding, the relaunch of freight rail transport, employee benefits, the social rights of railway workers, taking workload back in-house and the organisation of production.
Click here to add you message of support for the French rail unions.