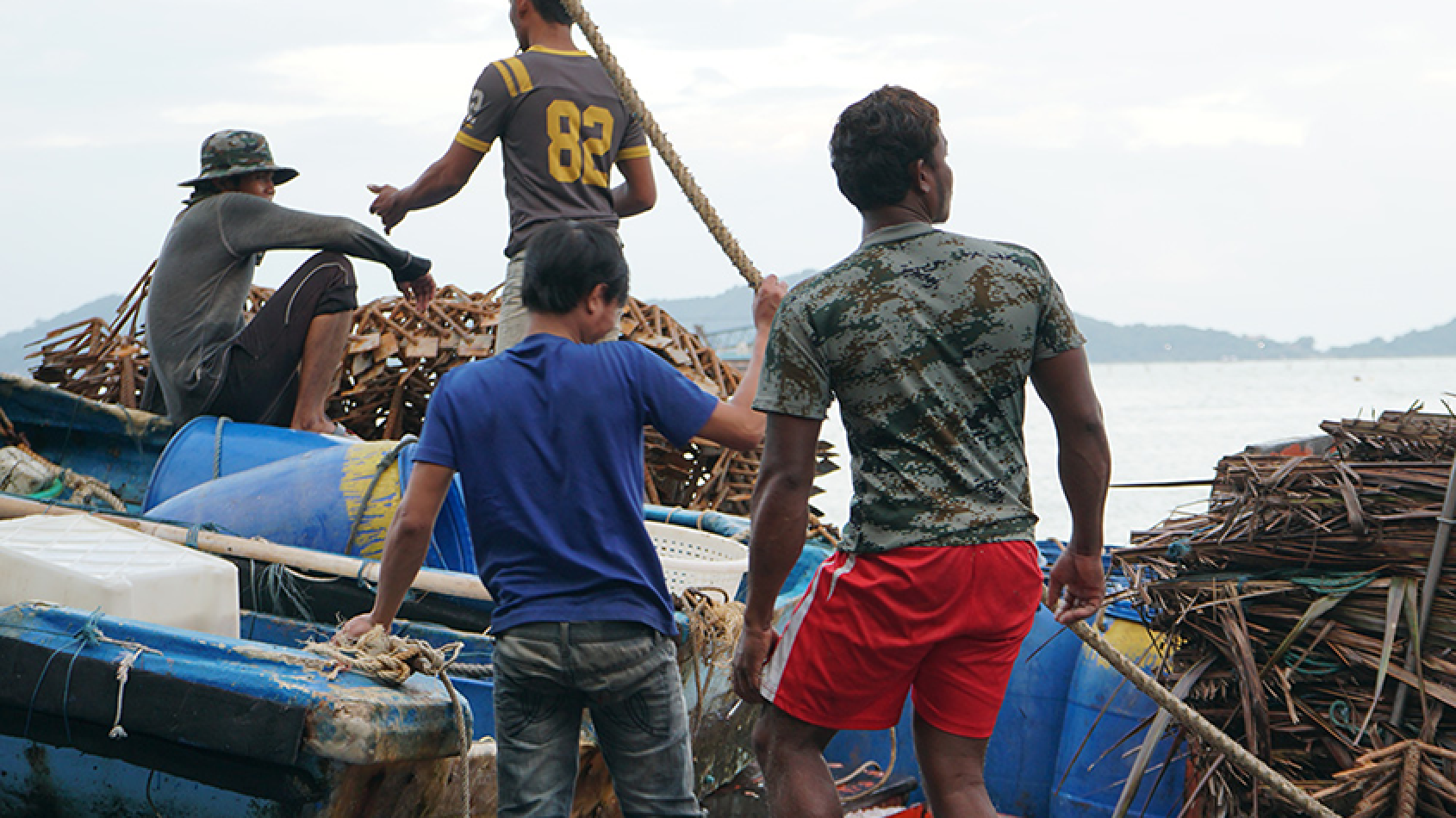 Fisher leaders from the ITF Fishers' Rights Network are calling on the Thai Government to enforce contract provisions. The fishers' demand for enforcement follows the release of new survey results that highlight systemic abuses of migrant fishers' fundamental rights.
The FRN research, based on surveys of 520 fishers in eight Thai provinces from March-June 2021, revealed that:
87% of fishers in Thailand are not in possession of a copy of their employment contract.

96% of fishers do not completely understand their contract

33% of fishers who understood their contract stated that working conditions were not in accordance with contract terms

89% of fishers have not had their contract translated or explained in a language they can understand

99% of fishers interviewed said they wanted to fully understand the terms and conditions of their contract before signing and wanted a copy in their own language
Ye Thwe, FRN President and former migrant fisher in Thailand called for the government to swiftly clamp down on enforcement. "Thailand has ratified C188, ILO's Work in Fishing Convention but Burmese and Khmer fishers still face serious issues such as wage theft, lack of adequate food or clean drinking water on board, debt bondage, document retention and other labor abuses."
"The Thai Government commitments are as thin as the paper they're written on. Labour violations are still rampant and contracts are not being properly followed. We hear often that fishers are not paid for months at a time, face dangerous conditions onboard and are not even sure of their actual salary or other provisions listed in the contract because it's not in their own language."
"I was a fisher for 15 years and not much has improved. Most fishers don't have a copy of their employment contract in their own language, and have no way to understand the terms and conditions. It makes it easy for vessel owners and captains to cheat fishers out of their wages, and increases the likelihood that fishers are not able to report labor rights abuses to Thai authorities," said Thwe.
During the press conference where the survey results were presented, migrant fisher leaders called on the Thai government to:
Effectively enforce C188 and ensure that all fishers have a copy of their contract in their own language.

Ensure that all PIPO centers allow fishers to review and verify the contract presented by their employer at inspection and report violations in a safe and protected space.

Support Thai agencies to enforce employment contract provisions and protect migrant fishers' rights.
Burmese fisher and FRN leader Aung San said: "I have been fishing for 9-10 years, but I knew nothing about my contract until now. I would like to hold my own contract and want my working conditions to be the same as what it says."
Cambodian FRN member Soh Kun said: "I need to understand my contract and its conditions properly so I'm not exploited. Having a working contract in Khmer, will ensure that if I have a problem in the future I can report it myself."
Johnny Hansen, Chair of the ITF Fisheries Section today commented on the Thai Government's failing to effectively implement and enforce major convention provisions despite ratifying C188 in 2019.
"Current Thai labor law and labor inspections do not meet the standards outlined in the convention that should protect fishers from exploitation and labor rights abuse," said Hansen. "The ILO and other organisations are still working with the Thai government to ensure proper implementation and enforcement of C188, but the results presented today clearly show that significant action is urgently needed to fully protect the labor and human rights of migrant fishers in Thailand," said Hansen.
"Fishers are on the front line of the global seafood supply chain and more and more consumers are demanding that the products they purchase are truly free from labor abuse or exploitation. Thailand has an opportunity to demonstrate that basic labor rights provisions are enforced and that port inspections are an effective way to identify and punish violators," he added.
The FRN presentation highlighted that Thailand's PIPO inspection centers are an important place where labor abuses and violations can be identified and reported. PIPO inspection centers have the staff and resources to translate employment contracts into Burmese and Khmer, and present a safe space to interview fishers to ensure their actual working conditions and wages match what's in their employment contract.
ENDS
Notes for editors:
View the media release in Khmer, Thai and Burmese. 
See the Employment Contract Survey results powerpoint presentation here. 
Media contact:
Kanakon Kithisathon
+66 (0) 74-314-262
frncampaigner.itf [at] gmail.com
Survey methodology:
FRN interviewed fishers face-to-face in their native language (Burmese or Khmer) in a safe location free from management oversight. The 10-question survey lasted on average between five and ten minutes, and covered fishers with various degrees of work experience. 48% had been fishing for 5 years or less, 38% for 5 to 10 years, and 14% for more than ten years. The surveys were conducted in Ranong (27%), Songkhla (33%) Trat (36%), and other provinces (4%), and were recorded digitally through an online form.