news
Press Release
15 Oct 2021
Two Filipino seafarers exploited by one of Fiji's main ferry operators have made it home thanks to the unstinting efforts of the ITF's inspectors and others.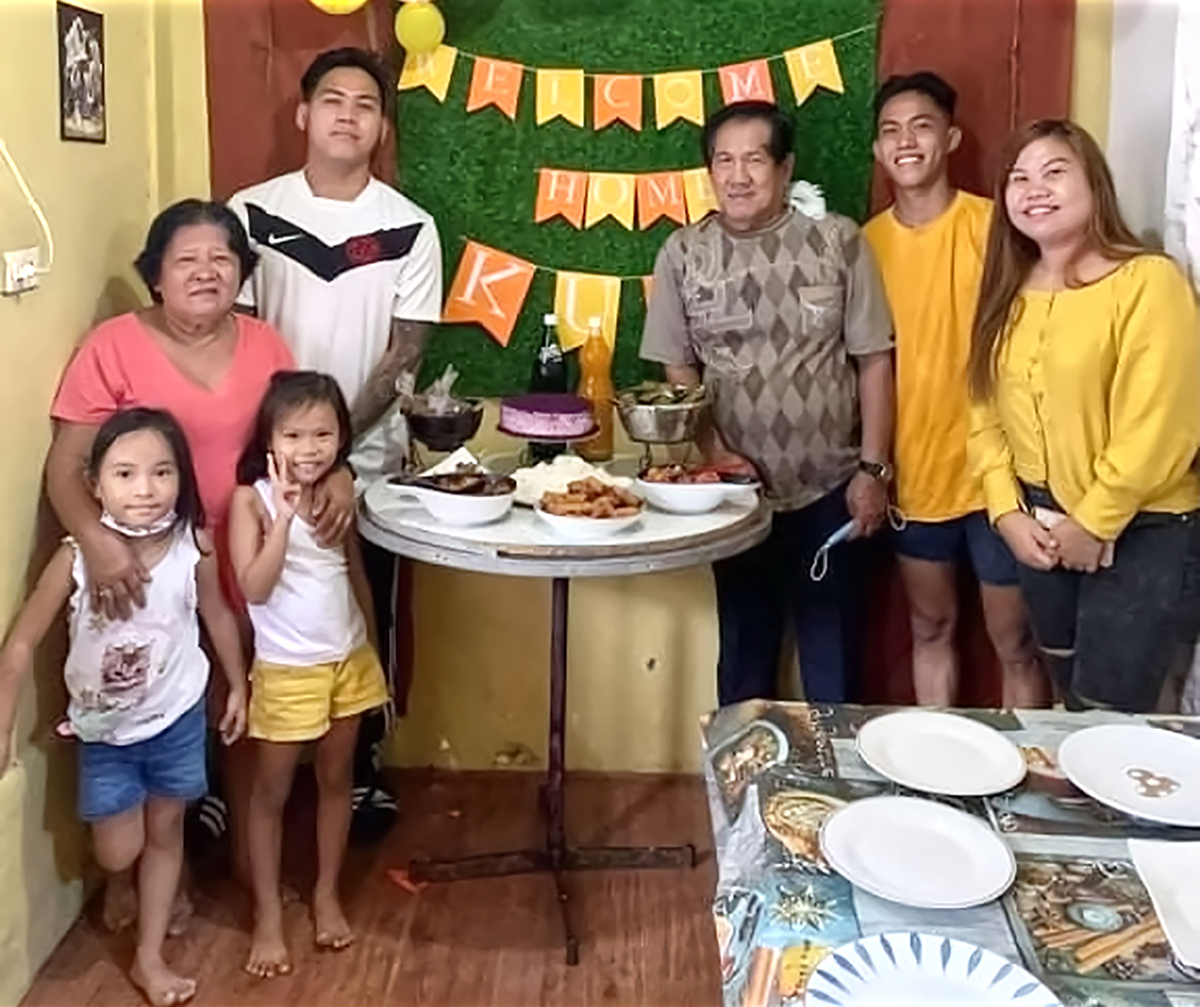 Goundar Shipping misled 21 Filipino seafarers, an ITF investigation disclosed, persuading them to fly more than 7,000km to Fiji with false promises of decent wages and conditions.
The company switched the seafarers' contracts from US to Fiji dollars at the last minute, meaning the seafarers' wages were drastically reduced.
The ITF had previously helped five other seafarers get home to the Philippines. Now the last two of those who wanted to be repatriated have made it back. They arrived home in Cebu, in the Philippines on 29 September. They remain in quarantine but have spoken of their ordeal.
"I had to pay for everything," engineer John Lyod Restauro told the told the Manila Times. Filipino law makes it illegal for manning agencies to charge for medical and other expenses. Consistent with the Maritime Labour Convention, Filipino law also stipulates that agencies or the employers they work for should fund the airfares needed by seafarers joining and then completing contracts.
"The agency also asked me and the other crew to sign a contract that is different from the one issued by POEA," said Restauro speaking of the Philippines Overseas Employment Administration – which regulates the manning agencies who place thousands of Filipino seafarers aborad and on vessels.
"This one lowered our wages to almost half the stipulated salary. It also stated conditions that we do not agree with but we were forced to sign anyway because the contract was given just before our flight."
Crewing agency in spotlight
The agency involved is Able Maritime Seafarers Inc which is currently under review by the ITF Inspectorate and is likely to be red listed on the ITFShipBeSure.org website. Because of the Goundar case and other recent incidents where Able Maritime's conduct raises serious concerns for the ITF, the Inspectorate is set to officially warn seafarers against using the agency in coming weeks, if not days. That's unless suitable changes are swiftly made.
In the Goundar saga which the ITF brought to worldwide attention to, 21 Filipino seafarers were left working for the controversial Fijian company months beyond what they wanted to and unable to afford flights home.
Contrary to Fijian law, Goundar's representatives seized the workers' passports and other documents and withheld some of the meagre wages the company had agreed to pay, so that the seafarers had no way to leave. These are internationally-accepted indicators of human trafficking. When some of the seafarers contacted unions trying to get help out of their situation, they were instantly fired – being left homeless and penniless, forced to sleep on docks before making their own way back to Fiji's capital and into the welfare support of the ITF and local well-wishers.
Since then, the ITF has helped several of the affected seafarers employed by Goundar Shipping to return home to the Philippines. The final two have had air tickets since June, but transport problems related to Covid-19 means they have only recently been able to fly. This extended their ordeal to nearly two years.
"We should put an end to this," Restauro said, pointing out that he has been unemployed and unable to pay his way home since Goundar sacked him and other seafarers earlier this year. "A lot of seafarers have suffered and they cannot continue doing this to us. This is traumatic for us who simply wanted to work."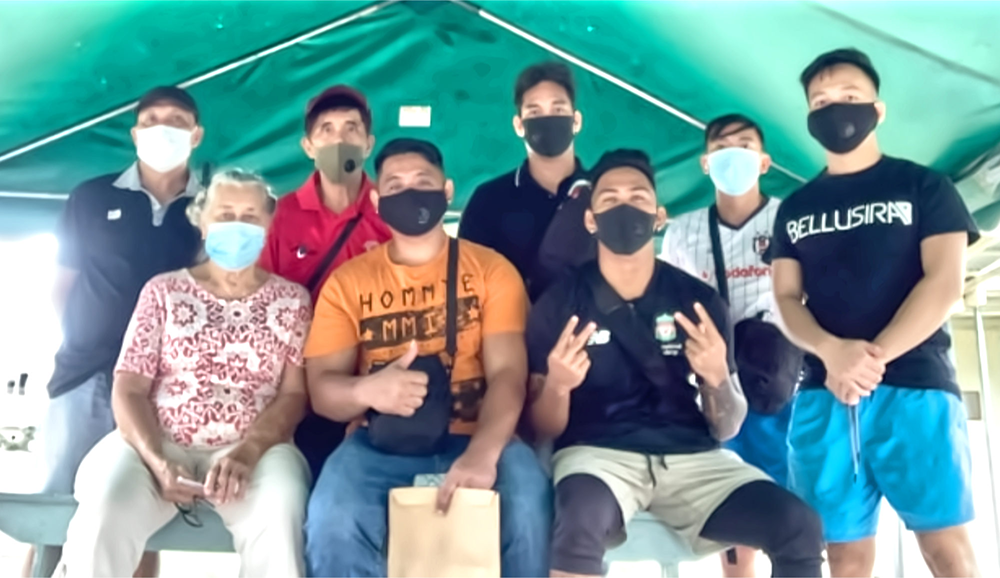 Arvin Peralta, the ITF's inspector based in Manilla says it is unusual for a Filipino seafarer to speak out like Restauro is doing, but important nonetheless.
"In our culture, people tend to accept whatever life throws at them," he said. "The depth of Restauro's feeling tells us that this was a very bad situation indeed. The manning agents and the POEA should check the credentials of companies like Goundar before they send seafarers to work for them. Instead of doing the right thing, Able Maritime smeared Restauro in the hope that regulators would not take his allegations seriously and hold them to account."
While the POEA did briefly suspend Able Maritime in March when the ITF first brought the case to its attention, the regulator apparently accepted reassurances given by the agent and allowed it to start operating again. Now the ITF is working with Restauro and others to raise formal complaints against Able Maritime with the POEA.
Fiji police began an investigation into human trafficking allegations against Goundar in March this year. The country's maritime safety authority soon added its own probe after potential safety violations and document falsification evidence was supplied to the ITF.
Amongst a maelstrom of negative press and mounting investigations, in May Goundar Shipping threatened to stop operations in Fiji in a series of emotional late-night Facebook posts. The posts were quickly removed with the company citing 'hacking'. Goundar's potential withdrawal from the domestic shipping and ferry markets would reduce the number of operators to just two in Fiji, raising concerns that the lack of competition would lead to price hikes for ordinary Fijians.
Now we can reveal that reports received by ITF suggest an informal deal was done between government figures and Goundar to keep the ferries running in exchange for authorities dropping any prosecution.
That's come as a disappointment to ITF Inspectorate Coordinator Steve Trowsdale, who said the Fijian government has failed to make an example out of Goundar by taking the company to task.
"The Goundar saga has been a test for both the Fijian and Philippines governments and their regulators. I think it's fair to say that both countries have some way to go in showing the world that they take the exploitation of overseas workers seriously."
"Maritime workers are the lifeblood of Pacific economies like Fiji. They bring home billions of dollars in wages to seafaring nations like the Philippines. It's not too much to ask that seafarers are protected from exploitation, and afforded justice when they've been wronged. They should be treated with the respect they deserve."
END 
Notes:
Thanks for help in supporting the seafarers and securing their release must go to:
The Mission to Seafarers Suva Fiji and Revd Viti Whippy

William Fenomeno and Cleo Relos of the Filipino community in Fiji

Roshni Sami who found them a good lawyer

Adrienne Ali, barrister and solicitor who advocated for the seafarers to authorities and provided important legal support

The Fijian Human Rights and Anti-Discrimination Commission

Sarah Maguire an ITF inspector based in Australia who covers Fiji

The ITF National Coordinating Committee for Fiji and its chair

 

Kamlesh Kumar

SEANetwork, Seafarers Empowerment and Advocacy Network in the Philippines.
The  seafarers were part of a group of seven, all of whom the ITF helped to repatriate. The others include: Alejandro Ramon D. Jarloc, Jerry Makil, Nicanor Cauilan, Joshua G. de
About the ITF: The International Transport Workers' Federation (ITF) is a democratic, affiliate-led federation recognised as the world's leading transport authority. We fight passionately to improve working lives; connecting trade unions from 147 countries to secure rights, equality and justice for their members. We are the voice for nearly 20 million working women and men in the transport industry across the world.
Media contact:  media[at]itf.org.uk    +44 20 7940 9282