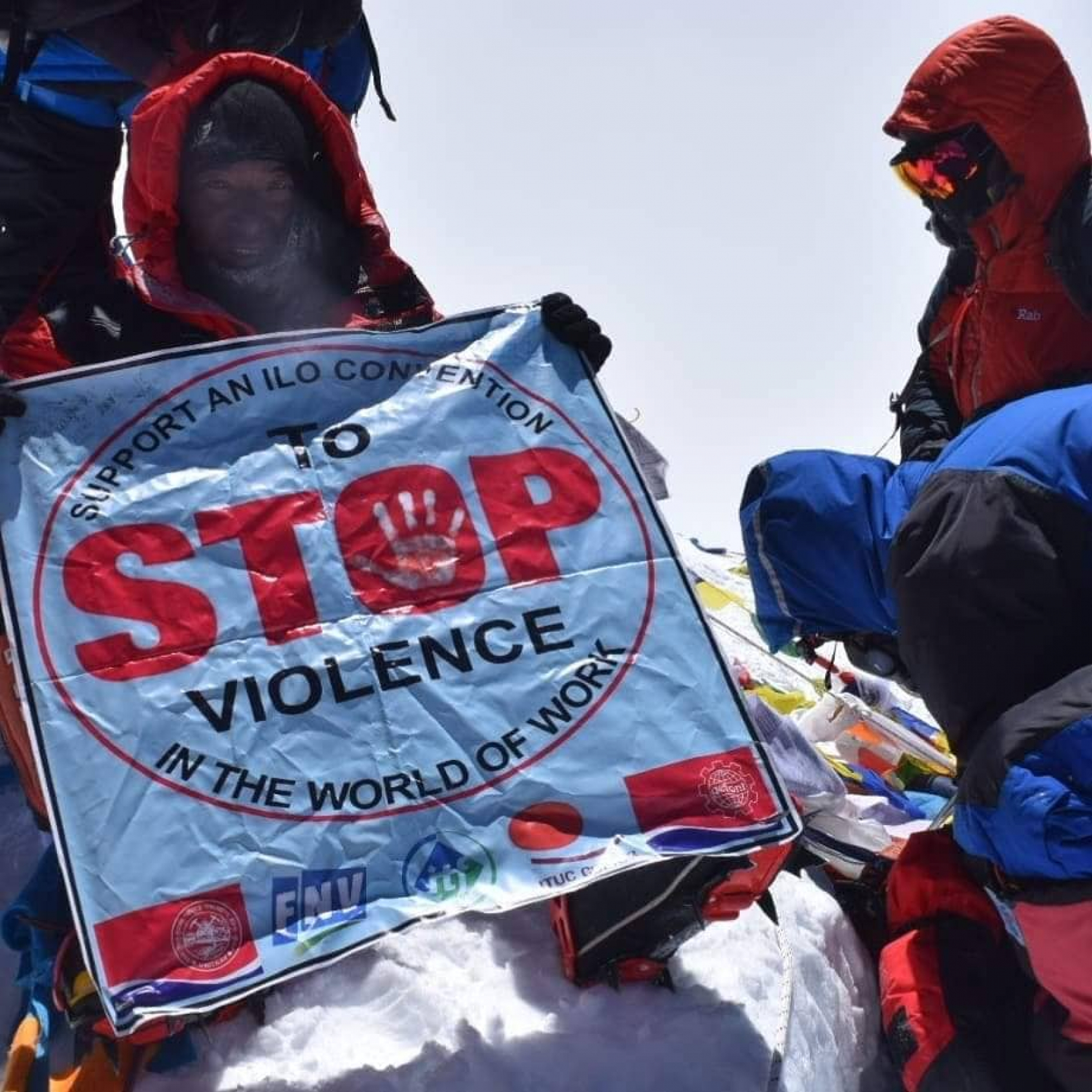 An activist from the ITF-affiliated Union of Trekking, Travel, Rafting and Airlines Workers Nepal (UNITRAV), has climbed Mount Everest to fly a flag calling for an International Labour Organization (ILO) convention against violence and harassment in the workplace. 
Lal Bahadur Jirel made it to the summit of the world's highest peak at 09:50 NPT (Nepal Standard Time) on 23 May 2019, despite difficult conditions. 
He is now in hospital in Kathmandu being treated for severe frostbite injuries.