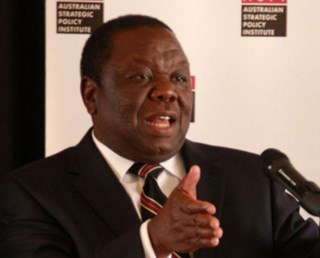 The ITF has paid tribute to Dr Morgan Tsvangirai, who has died aged 65.
Dr Tsvangirai was the founder of the Zimbabwe Congress of Trade Unions (ZCTU). In a letter to the ZCTU, ITF general secretary Steve Cotton said: "Brother Tsvangirai will be remembered as a true freedom fighter; as president of the Movement for Democratic Change, he was a leader in opposing the authoritarianism of Robert Mugabe on behalf of all Zimbabwean citizens.
"Furthermore, he was a respected trade unionist who demanded workers' rights and suffered great personal hardships for speaking out."
Anna Karume, deputy ITF Africa regional secretary: "He will be remembered for standing tall, not only for workers but for all the citizens of Zimbabwe.
"He lived long enough to see the liberation come to pass. His demise will be a great loss not only to Zimbabweans but to the whole of Africa and the global labour movement at large."