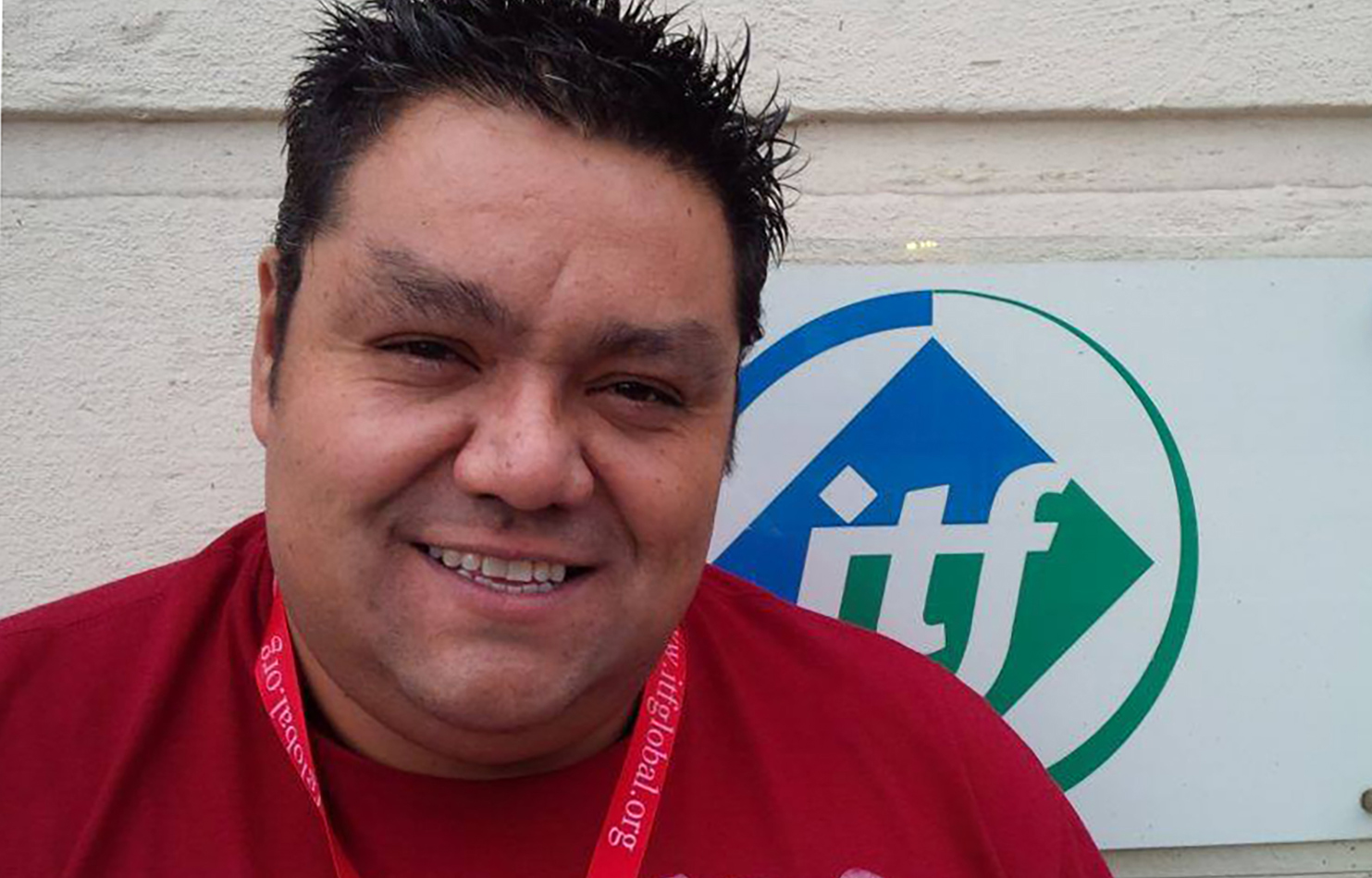 It is with great shock and sadness that the ITF reports the death of Juan Villalón Jones, our ITF Inspector in Valparaiso, Chile. Juan passed away in the early hours of the morning on Sunday, 8 November 2020.
For the past 18 years, Juan has been a much loved, respected and valued member of the ITF Inspectorate. In recent times, he had also taken on the role of Coordinator for the Latin America and Caribbean Contacts Network, where he worked with affiliates to provide even greater assistance to seafarers in the region.  
Steve Cotton, ITF General Secretary expressed heartfelt sympathies on behalf of the ITF: "It is shocking and unbelievable that such a spirited and warm personality is no longer with us. On behalf of our members, officers and staff, we send our sincere condolences to his wife and daughter, his comrades in the ITF Inspectorate and his union Sindicato de Trabajadores Interempresas de Compañias Navieras on their devastating loss."
Jacqueline Smith, ITF Maritime Coordinator, acknowledged the respect that Juan held among maritime workers: "Juan was a true trade unionist, and friend to many seafarers, fishers and transport workers that he provided aid and assistance to over many years. All of the ITF family is grieving today."
Juan's death will be hard felt across the ITF, in particular within the ITF Inspectorate.
"Juan's passing is a tremendous loss, personally and professionally. I know I speak for all his colleagues in the ITF Inspectorate when I say that he was a true friend, and that he will always be remembered for his courage, determination and loyalty," said Steve Trowsdale, ITF Inspectorate Coordinator.
We mourn the loss of our brother, friend and leader. Rest in peace Brother Juan Villalon-Jones.