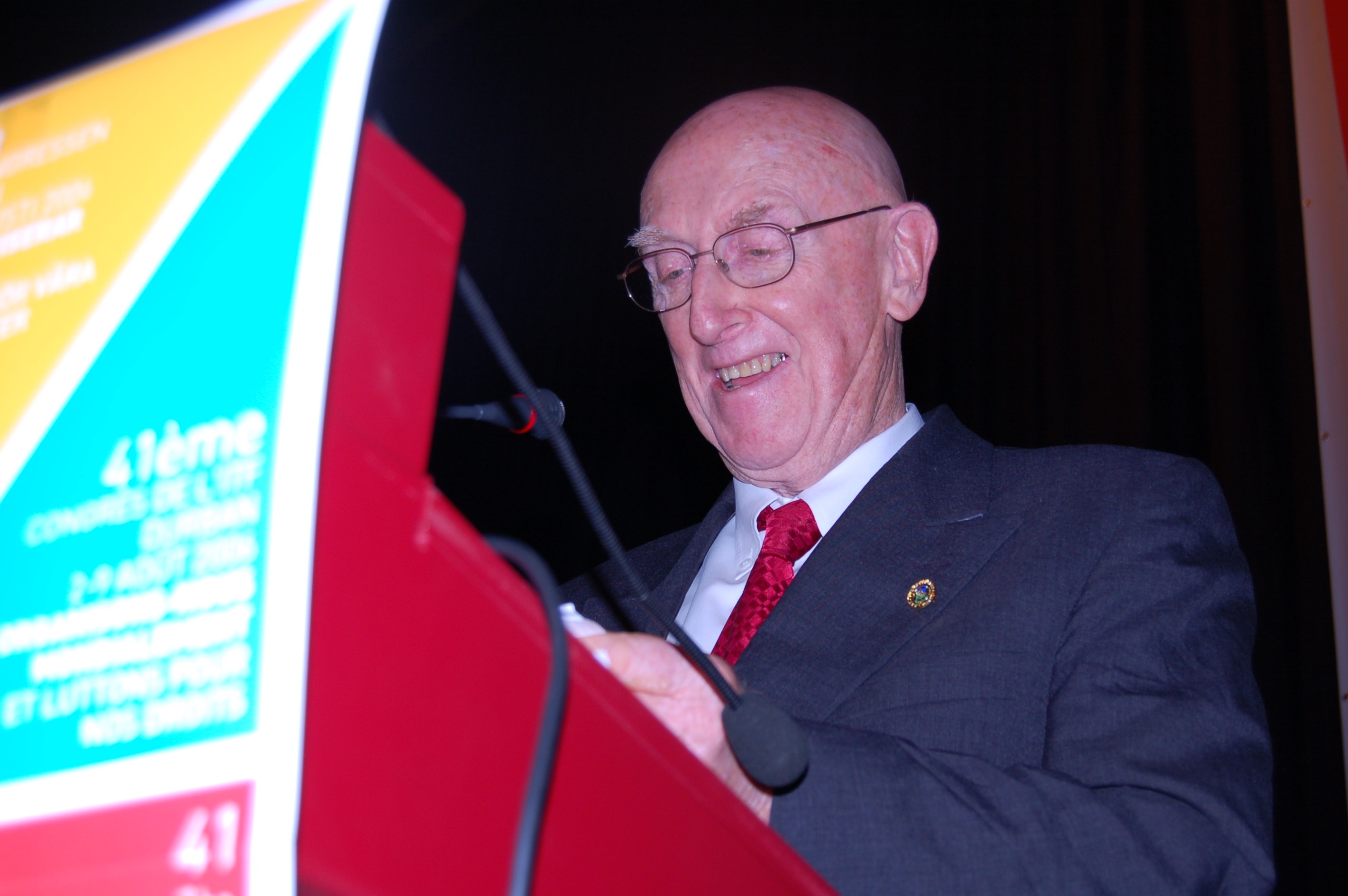 The ITF Seafarers' and Dockers' sections today paid tribute to former national president of the Maritime Union of New Zealand (MUNZ) who died 4 November 2019 with family and loved ones by his side.
Meeting in London, the ITF Fair Practices Committee Steering Group, representing our dockers' and seafarers' affiliates around the world, held a minute silence to pay tribute and recognise Dave's life and the huge loss that his death has brought to the international trade union movement.
Maritime Union of New Zealand national secretary Joe Fleetwood spoke of Dave's leadership, extraordinary tenacity and of a committed trade unionist, internationalist and a fervent supporter of global solidarity.
"Dave's was a true giant of our movement and we will all miss him greatly. His legacy and dedication to the working class as the leader of the Seamen's Union of New Zealand and founding co-president of the Maritime Union of New Zealand will always stand firm," said Fleetwood
Condolences and tributes have poured in from across the ITF family since Dave's passing.
ITF president and Dockers' Section chair Paddy Crumlin paid tribute to Dave's life: "He was a true seafarer dedicated to his profession, a progressive international trade union leader, a strident and consistent advocate and activist for social justice and peace, and a person who valued family, including for those that needed one. Our sincerest condolences go out to Dave's wife Maggie, his immediate family, friends, to the MUNZ general secretary, Joe Fleetwood, and to all of our MUNZ brothers and sisters."
ITF general secretary Stephen Cotton celebrated Dave's lifelong commitment to the movement: "For the ITF, he played an integral role in Asia Pacific, with a vision about how the region should participate and shape the global picture. Dave's extraordinary commitment to his members – and international seafarers and dockers – should be recognised and celebrated. A true inspiration, now at peace."
ITF Seafarers' Section chair Dave Heindel also honoured his life: "Dave was a champion for seafarers rights around the world and those from New Zealand in particular. He, and his close friend John Fay, were teachers for this generation's leaders. Dave had a good heart, keen mind and great sense of humour. He will be missed. May his great soul rest-in-peace."
The ITF will always respect and never forget his enormous contribution.