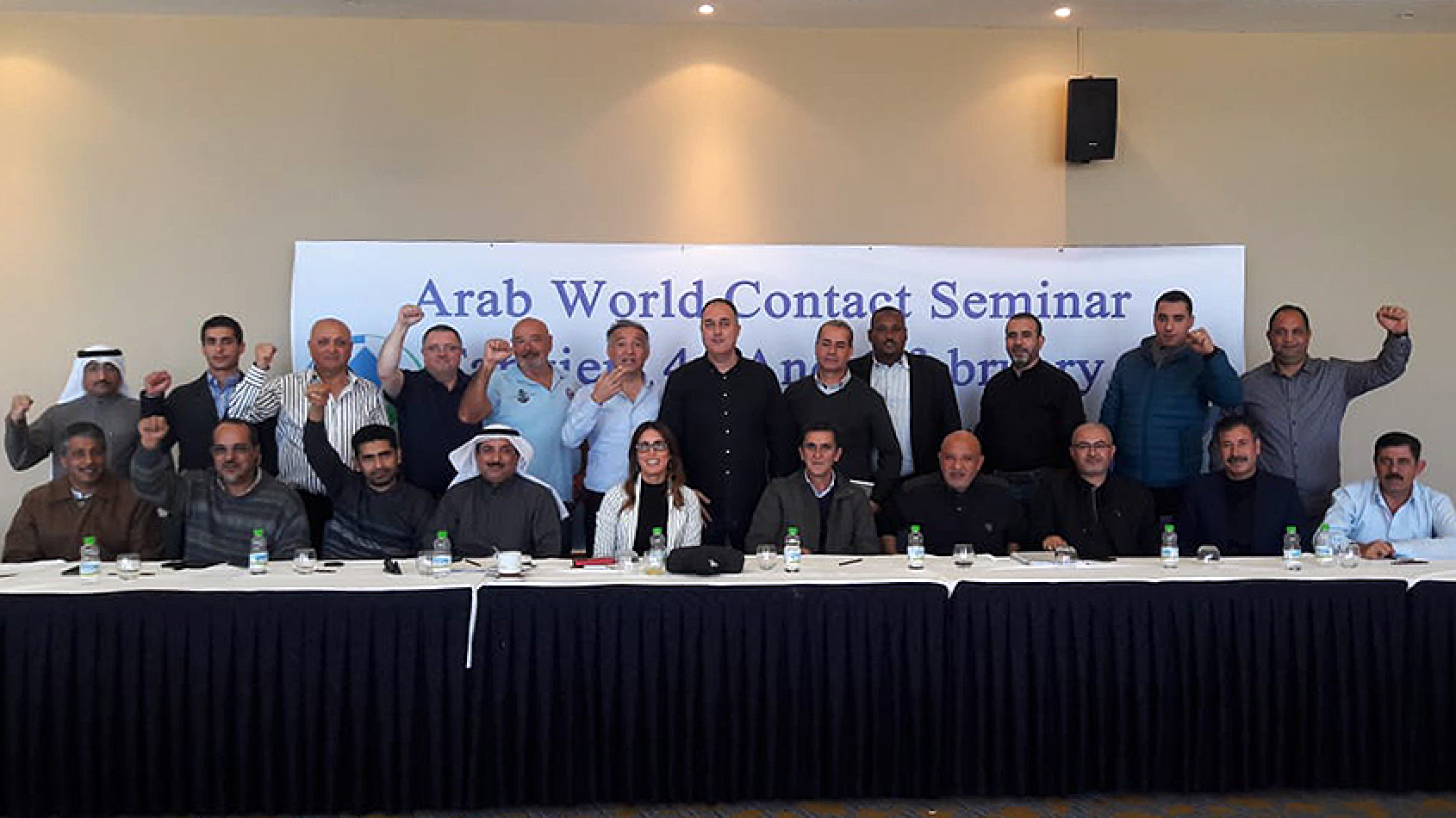 Seafarers calling in Arab world ports will receive greater support and assistance following a commitment to ongoing education for affiliated unions by the International Transport Workers' Federation (ITF).
In early February, the ITF with the ITF Arab World regional office, organised a four day seminar in Tangiers, Morocco, bringing together representatives from affiliated unions in Morocco, Algeria, Bahrain, Jordan, Kuwait, Sudan and Tunisia. The seminar aimed to strengthen and enhance the capacity in the region to provide greater assistance to seafarers calling in Arab World ports and to explain the benefits of collective bargaining for ITF affiliated unions who organise seafarers.
 
"Seafarers' requests for assistance in the Arab World region is increasing so the ITF is focussed on adding financial and educational support to affiliated unions to be better able to support seafarers calling in Arab World ports," said Steve Trowsdale, ITF Inspectorate Coordinator.
 
In 2017, the ITF handled 79 cases in the region and collected more than $600,000 USD in owed wages. In 2018, the ITF dealt with more than 100 cases following requests from crew and collected wages back claims of almost $2,000,000 USD.
 
"The recent seminar was necessary to ensure that all ITF contacts in the region have full knowledge and are updated on the Maritime Labour Convention and other skills required to provide quality assistance to seafarers calling in the region's ports, particularly taking account of the difficulties in dealing with abandoned cases – a notorious practice in Arab ports," said Mohamed Arrachedi, ITF Arab World Network Coordinator.
 
"The seminar is just one part of a strong signal to the maritime industry that the ITF and its affiliated unions in the Arab World stand together with the rest of the world's seafarers, and as a result are better prepared to respond to all kinds of abuses and bad practices. We stand united to send a clear and strong message that there is no place in the Arab World for abuse of seafarers calling in our ports," said Arrachedi.
  
A second seminar is due to take place in June in Beirut, Lebanon, which will bring together participants from Lebanon, Yemen, Iraq, Oman and Jordan.