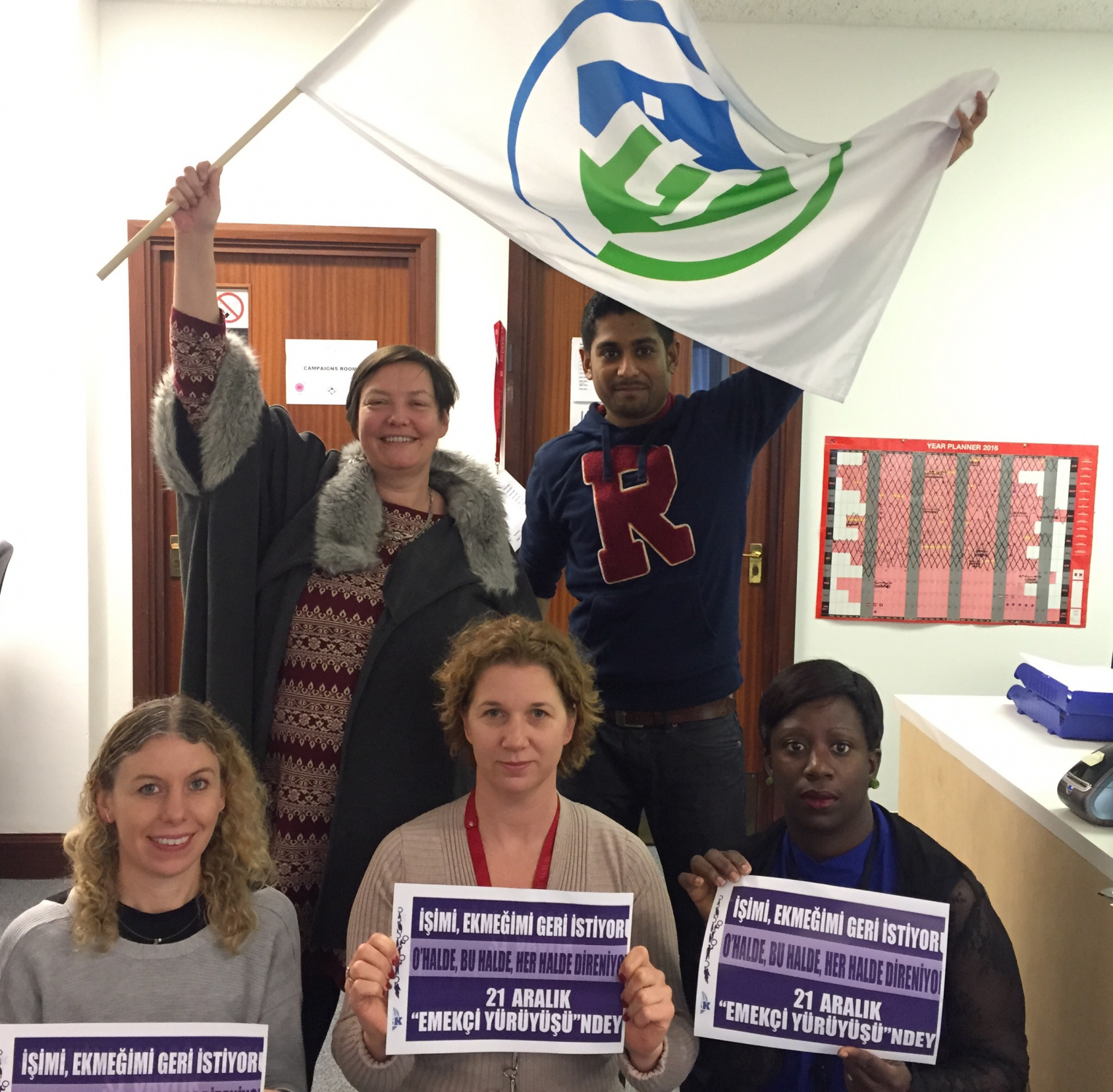 The ITF is backing a global campaign calling for an end to the attack on trade union and human rights in Turkey.
Trade union representatives from Turkey reported an alarming level of incidents compromising their rights and democracy in general, during the 8th International Trade Union Confederation (ITUC) Human and Trade Union Rights Committee meeting held in Vienna at the end of November.
The ITUC responded by organising a global day of action to protest against the current situation, raise awareness and call for the reinstatement of arbitrarily dismissed trade union members in Turkey. 
The action, on 21 December, coincided with the start of a 450km walk from Istanbul to Ankara by national union members and activists. Among participants were dismissed trade union members and executive board members of the confederations and affiliated trade unions. 
ITF general secretary Stephen Cotton said: "We back this global action 100%. The constant attacks faced by trade union members in Turkey are unacceptable and as an international trade union family we have to stand up and say that."
You can still get involved and show your support by taking a #solidarity picture with this banner and sharing it on social media. Don't forget to use #21AralıkEmekçiYürüyüşü and tag @KESK1995, @diskinsesi and @ituc. Here's ours.