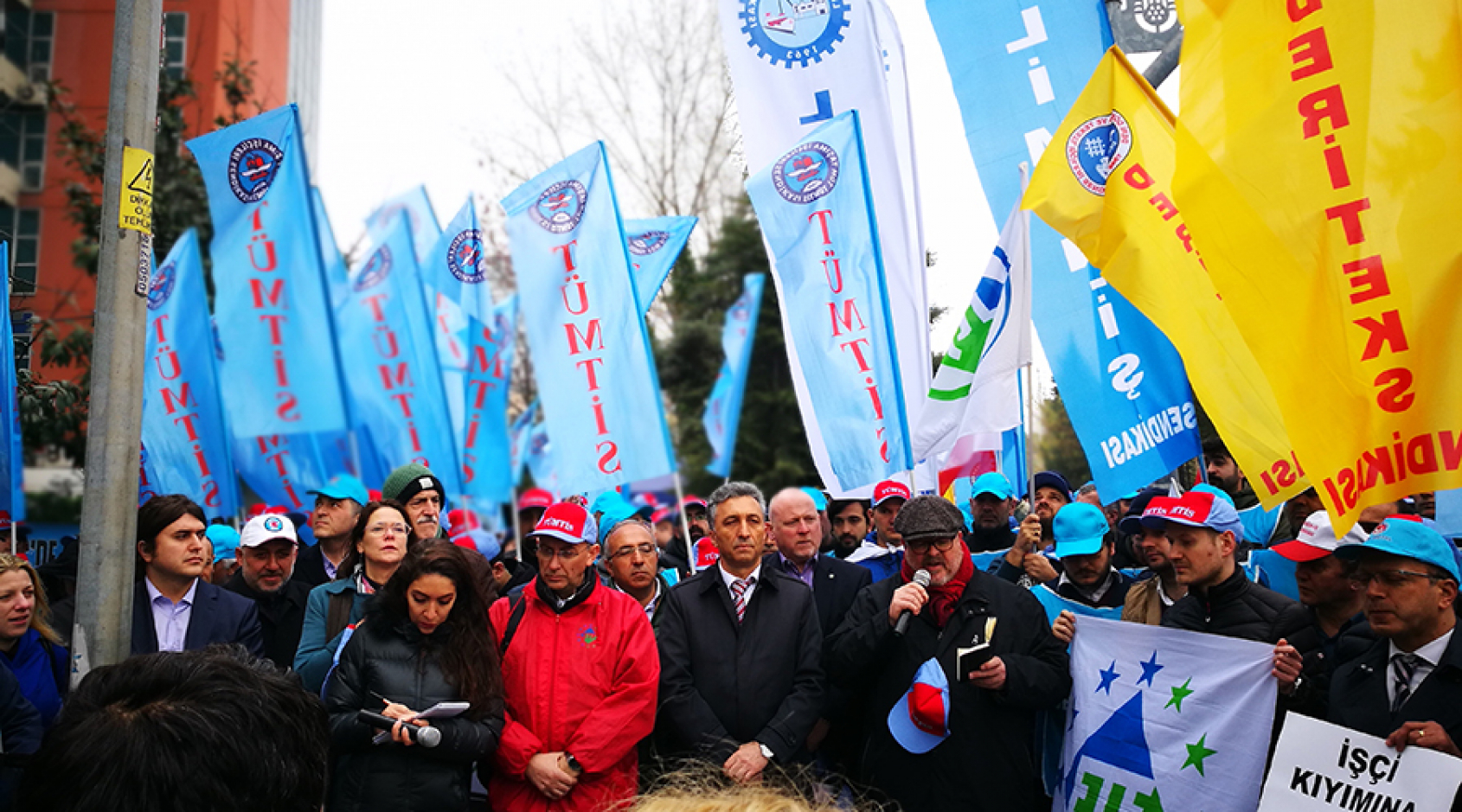 The International Transport Workers' Federation (ITF) and the European Transport Workers' Federation (ETF) have welcomed the news that DHL Turkey and the union Tümtis have started negotiations on a collective labour agreement (CLA).
The talks were confirmed yesterday in this joint statement by the ITF and DHL.
ITF general secretary Steve Cotton stressed the needed to learn from this experience: "This is progress for DHL workers in Turkey. Their strength and resilience, supported by their global sisters and brothers, has brought the company to the table. But it shouldn't have taken this long. DHL must learn quickly that our global protocol is there for a reason. The ITF, as a global family of more than 20 million transport workers, will not rest until trade union rights are respected at every level, in every corner of the world."
ETF president Frank Moreels focused on the global response: "This is justice for the workers at DHL Express in Turkey, and shows what can be achieved by workers acting globally in solidarity with each other. The DHL action day in June brought together workers and unions from all over the world and built the pressure on DP-DHL that has achieved this victory in Turkey."
ETF general secretary Eduardo Chagas looked to the future: "Well done to the Turkish DHL workers, who can now move on and build a relationship of trust with the company. It is paramount that DHL management in Turkey enter these negotiations in good faith and conclude an acceptable CLA soon. This is nothing more than their workers deserve."
TÜMTİS President Kenan Öztürk welcomed their international support: "This is what global solidarity can achieve. The support we received from  around the world gave us the strength to carry on and win justice for our members at DHL. Thank you to everyone who supported us." 
Read more about the protocol between DP-DHL, the ITF and UNI Global Union.