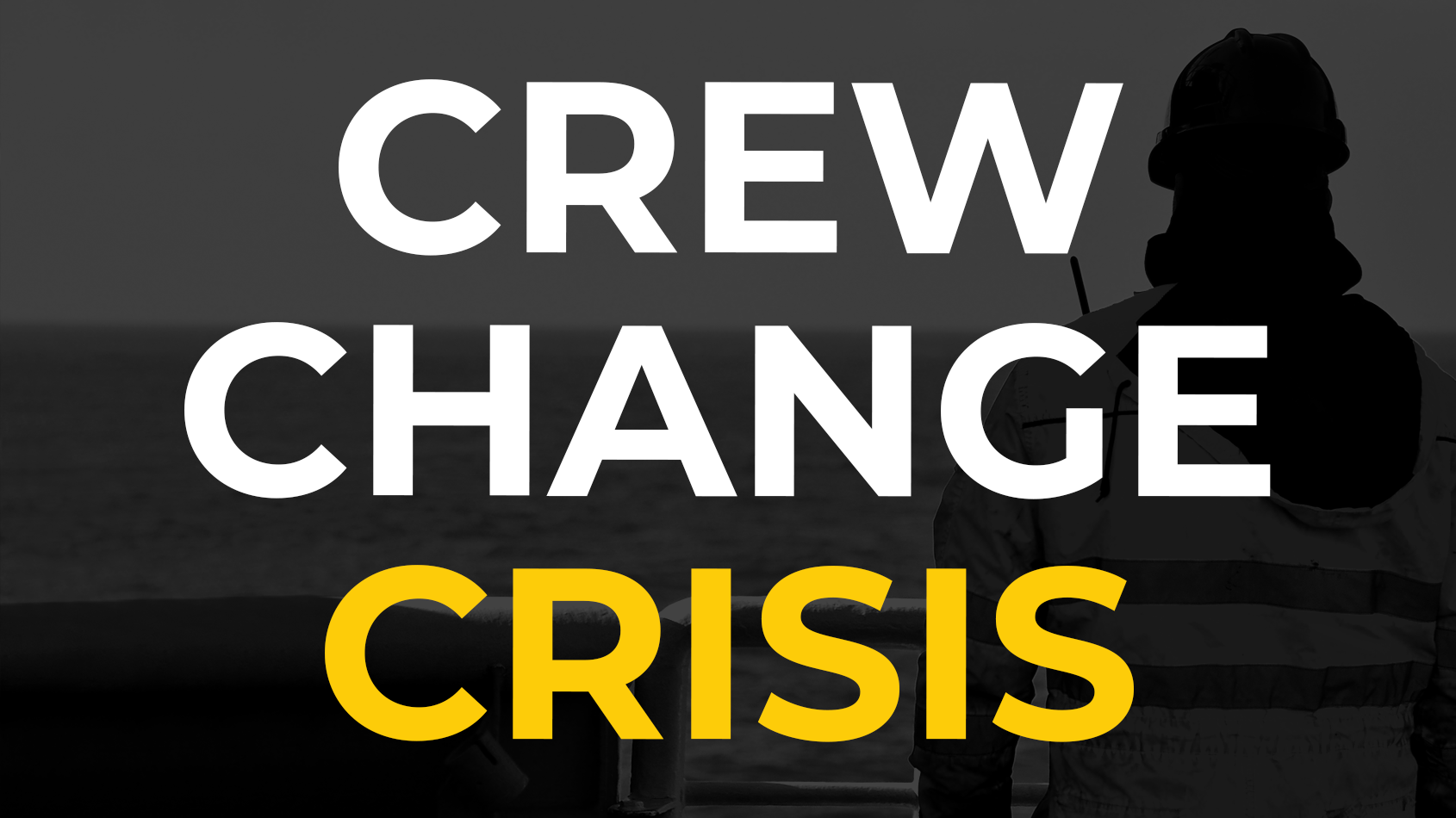 The trade union movement is increasing its pressure on governments to address the escalating crew change crisis affecting an estimated 200,000 seafarers is stepping up, this week American and Ukrainian unions joined their Australian sisters and brothers in calling for change.
The presidents of six US maritime unions have contacted the US Secretary of State and the US Secretary of Defense with an urgent call to facilitate overseas relief for American mariners. Signing the letter were SIU President Michael Sacco; AMO President Paul Doell; MEBA President Marshall Ainley; MM&P President Don Marcus; SUP President Dave Connolly; and MFOW President Anthony Poplawski.
The union leaders say US mariners are "trapped aboard cargo ships, unable to leave or return home due to extreme Covid-19 lockdown measures." They warn that the "humanitarian crisis, if not resolved as soon as possible, may threaten the essential supply chain for some 200,000 active U.S. military personnel now serving overseas".
"It is inconceivable that the United States – the wealthiest and most powerful nation on earth, with military bases, planes and facilities all over the globe – cannot relieve its own mariners who are stranded at sea. To date, however, our efforts to address this problem with members of your respective departments have yielded no results. That's why we are bringing this issue to your attention."
The six US unions were joined Thursday by a letter sent from Mykhailo Kirieiev, Chairman of the Marine Transport Workers' Trade Union of Ukraine (MTWTU) to his Prime Minister and President. The MTWTU is one of the largest seafarers' unions in the world and is a member union of the ITF.
Alongside ITF General Secretary Steve Cotton, the MTWTU urged Ukraine's leaders to "take all possible measures to protect the rights and legitimate interests of Ukrainian seafarers, to ensure the proper implementation of the recommendations, provided by international organizations, aimed to facilitate the movement of seafarers and marine personnel".
Seafarers must be able to carry out regular crew changes, meaning Ukraine must introduce "exceptional regulations" that would allow the world's seafarers to move across Ukraine's borders and use air and other travel to get home.
This follows calls from ITF president Paddy Crumlin, on behalf of the ITF and the Maritime Union of Australia, to the Australian Prime Minister to provide immediate and holistic national leadership to avert this emerging humanitarian crisis.
The American and Ukrainian calls add pressure to the global campaign to have governments treat seafarers, dockers and fishers as 'key workers' during the pandemic, and afford them the decency and respect befitting these workers' sacrifice and contribution through a turbulent time.
Under maritime conventions, if seafarers have been on board for too many months, the ship can be stopped by port state control authorities.
The risk of serious consequences of not acting are growing for governments as an increasing number of trapped seafarers are struggling with deteriorating mental health and rising fatigue while still having to safely operate the vessels that global trade and billions of people, and voters, rely on.